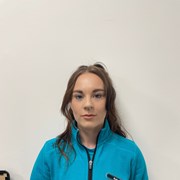 Beth Dring
B FITNESS COACHING
Helping women become fitter, stronger and more confident both in and out of the gym...
I have trained myself over the last 6 years, from competing in bikini competitions, to improving my strength and fitness performance in CrossFit and Olympic Lifting, to running a half marathon. I believe in building a strong and healthy body that you can be happy and confident in. It's about being the best version of YOU.
If you need someone to hold you accountable, to teach you the right exercises to be doing, to push you and motivate you to for that heavier weight or that extra rep, then I'm here to help.
I offer personal training and programming packages that are tailored specifically to help you meet your personal fitness goals.
Message me to join my team and get started on your fitness journey today!
Instagram @bethdringfitness
B x 
Specialist Areas
Body confidence
Functional specialist
Muscle tone and development
Strength and conditioning
Weight loss
Qualifications
Level 2 Gym Instructor
Level 3 Personal Trainer