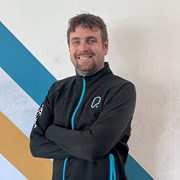 Antony Shorter
My name is Antony and I am here to help you enjoy your time in the gym and help you make progress! I have been a personal trainer for 4 years starting my career with PureGym in Oxford. In my career I have worked with a range of people with goals such as weight loss, gaining confidence in the gym, high level athletes who want to improve performance in sports such as Cricket, Rugby, Tennis, Football, Ice Hockey and Gymnastics, and training people who have suffered from life changing injuries. I am also a qualified Cricket coach and work with players in Oxfordshire on both Cricket and fitness skills.
My aim as your PT is to empower you to make life changing habits. Programs are supplied via RYPT, constant support via WhatsApp and all programs are built to support you and your goals. 
Please get in touch if you have any questions or want to book a consultation, I look forward to hearing from you!
Specialist Areas
Functional specialist
Injury prevention and rehabilitation
Muscle tone and development
Sport specific training
Strength and conditioning
Weight loss
Qualifications
-Level 4 Strength and Conditioning 
-Level 3 Personal Trainer 
-Level 3 Exercise Referral Specialist 
-Level 2 Gym Instructor