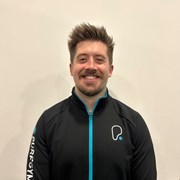 Adam Jones
I am a passionate personal trainer who has been in the fitness industry for 6 years and trained for 12 years myself.
I help busy professionals get stronger, fitter and more resilient through strength training.
I create customised programs that work around your lifestyle, body structure, eating habits to get the best possible results for you without having to upturn your whole life.
I will always find a way to push you to progress and achieve goals you thought you would never be able to accomplish.
I love helping people and don't be afraid to approach me in the gym or just drop me an email.
Specialist Areas
Injury prevention and rehabilitation
Muscle tone and development
Sport specific training
Strength and conditioning
Weight loss
Qualifications
MSc Strength and Conditioning and Rehabilitation
BSc Sports & Exercise Science
Level 3 Personal trainer
Level 2 Fitness Instructor