Which fitness class is for you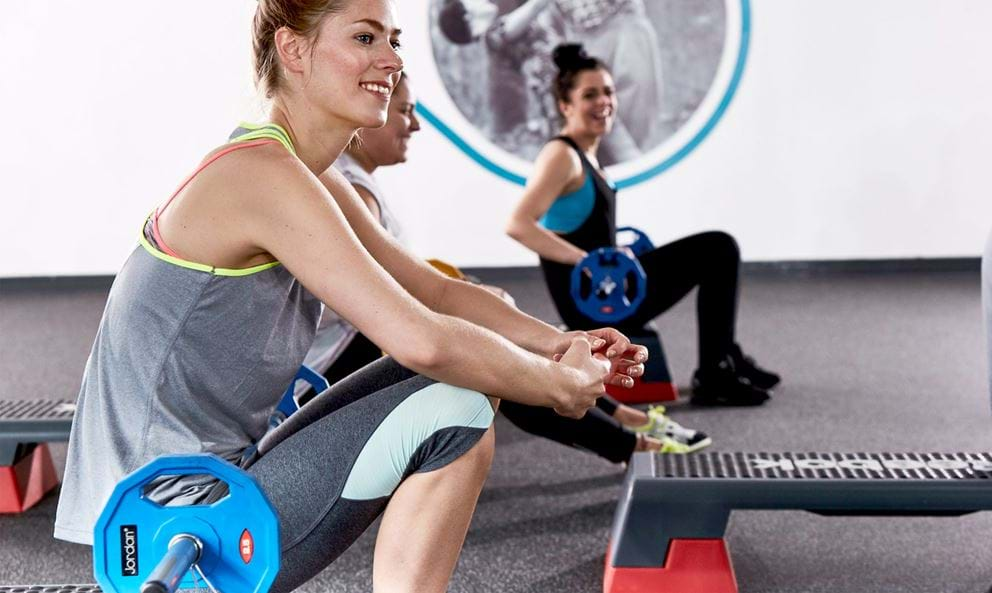 We're proud to offer members a huge range of free group exercise classes designed for all ages and abilities. After all, working out with other fitness lovers is more fun, adds a touch of friendly competition, and it's a great motivator as you're less likely to miss a class if you've arranged to go with a friend! You can discover more benefits of working out with a buddy here.
Deciding which class is best for you all comes down to one thing: what's your goal? So, to help you choose your next fitness session, check out this breakdown of what some of our most popular classes could do for you.
Pure Cycle

If you want to take your fitness up a gear then Pure Cycle is the class for you. Set to motivating music, you'll saddle up on a stationary bike and your instructor will lead you through multiple high-intensity terrains. As you control the speed and resistance throughout, you'll get out what you put in, but the average burn per session is 300 calories. As well as being a great fat burner, this low impact cardio workout will give your endurance a boost and strengthen your legs and core.  
Pure Combat

Punch and kick your way fit with this high adrenaline workout inspired by martial arts disciplines including boxing, karate and Muay Thai. You won't be surprised to hear that this high-energy Pure Combat class burns a lot of calories - approx. 700 per session! Set to a motivating soundtrack, the mix of high and low impact moves will help you build lean muscle, tone up, boost your heart and lung functionality, and give you a great confidence boost.
Pure Legs, Bums and Tum

Described as the ultimate lower body workout class, Pure Legs, Bums and Tums has been designed to target common problem areas through a repetitive series of lunges, steps and jumps using your own body weight as resistance. This ever-popular, fun class will burn an average 300 calories per session as you shape your thighs, hips and abs. Further benefits of this toning workout include increased stamina and endurance.
Pure Pump

Building a stronger, healthier you is the target of this full body strength and toning Pure Pump class that burns approx. 450 calories per class. Your instructor will guide you through a series of lifts, curls and lunges using lightweight barbells, plates and boxes. On top of providing an effective fat burning workout, Pure Pump will help tone, build muscle and boost your fitness and endurance.
Pure Tone

Pure Tone class is all about giving your body a complete tone-up, using a range of state-of-the-art weights and equipment that changes each week. Set to a soundtrack of inspirational beats, the exercises are designed to target and tone a variety of muscle groups, increase your energy and stamina, relieve stress, and burn body fat - approx. 300 calories per session.
Pure Bootcamp

This military-inspired, high-intensity class is suitable for anyone looking to get a fun full body cardio workout. By combining a mixture of free weight exercises and bodyweight routines, this session will boost your strength and stamina and provide an effective fat burn - approx. 400 calories per class. Pure Bootcamp regulars also report improvements in their heart and lung functionality and overall fitness.
Pure Kettlebell

If you've never swung a kettlebell before then this is a must-try class! You'll be amazed at the number of different exercises targeting different muscle groups you can perform with this dynamic cast iron piece of kit. As you swing, lunge and squat through the Pure Kettlebell session burning approx. 400 calories, you'll be getting a full body workout and boosting your muscle tone and strength.   
Pure Circuits

If your fitness goals include fat burn, toning up and increasing your endurance and speed, it's time to try Pure Circuits. This cardio workout involves working your way around a circuit of stations where you're challenged to complete as many repetitions of bodyweight exercises as possible against the clock. The average calorie burn for this fun and effective full body workout is an impressive 400.
Top Tips
No matter which class you take, here are some tried and tested tips that will help you get the most from each session:
Our classes fill up pretty fast so book early to avoid missing out
If it's your first time, tell the instructor so they can help if needed
Don't be afraid to ask questions - the instructors are there to help
Work out at your own pace and take a break if you need to
Above all else, don't forget to enjoy the class and have fun!
For more information about our classes, check out our Classes page.