Vegan Pizza Recipe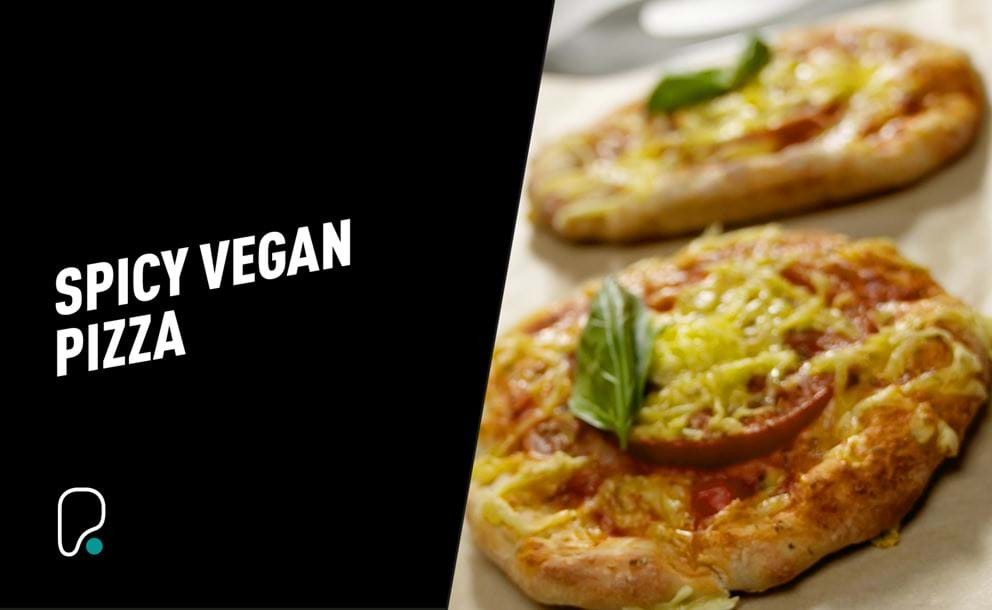 Make cheap and delicious vegan pizzas at home using simple ingredients. This recipe includes chilli for those who like a bit of spice! If you don't want your pizza to be spicy then just leave the chillies.
Vegan Margharita Pizza Ingredients
Serves 4
Ingredients:
400g strong white bread flour
1 white onion
1 tsp dried yeast
1 tsp caster sugar
1 tbsp olive oil
100ml passata
Handful of fresh basil
2 tbsp dried oregano
2 tbsp garlic granules
100g vegan grated cheese
2 tomatoes
1 Red Chilli
How to make vegan pizza
Start by putting the flour, yeast, sugar into a bowl and mix.

Add in 200ml of warm water into the bowl and mix well into the dry mixture with a pinch of salt.

Keep mixing together to form a dough, then knead with the palm of your hand in the bowl until a large ball is formed.

Drizzle with a little olive oil and let rise for an hour until doubled in size.

Knead the dough on a floured surface and divide into 4.

Roll out your pizza base and place onto a baking tray.

Preheat your oven to 200 degrees

Celsius

.

Top your pizza with passata, finely diced onion and chilli, oregano, garlic granules and season to taste.

Top each pizza with cheese and slices of the tomatoes.

Bake in the oven for 10 minutes until crispy.

Top with fresh basil and serve! 
For more cheap recipe ideas like this check out our Nutrition section