The Universities That Produce The Most Sports Stars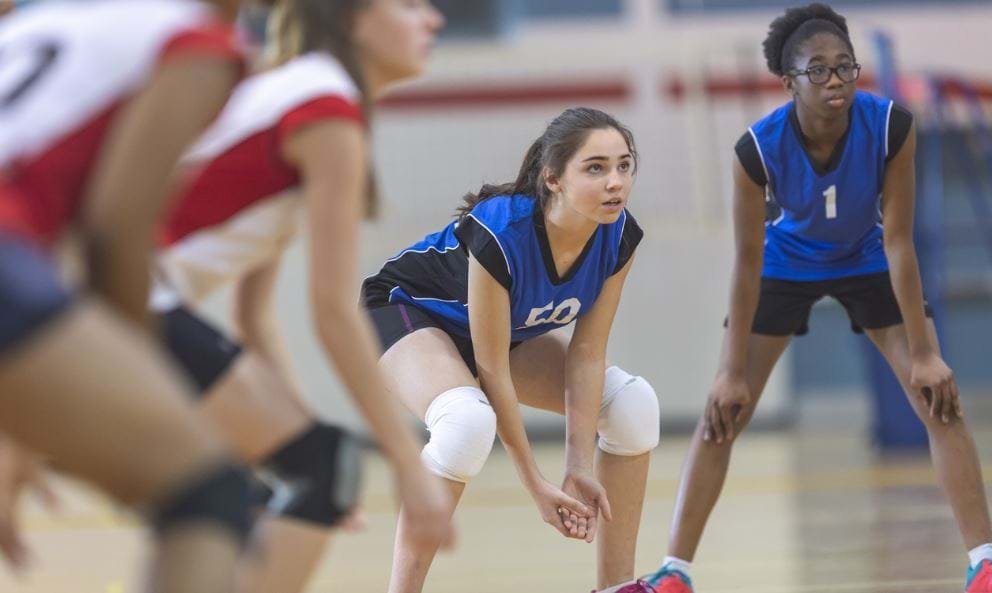 If you want to make it as a professional in your chosen sport, you'll need to prepare for a lifetime of commitment, passion, and a unique skill set. While natural talent can get you a long way, aspiring athletes dedicate hours to training each week to become the best of the best, from footballers to gymnasts, as well as anyone desiring Olympic gold.
When it comes to honing athletic skills, universities can be a great place for amateur athletes to fine tune their natural abilities and pick up new skills. Different universities have different benefits to offer athletes, from extra funding and sponsorships to excellent facilities and proven track records of sporting success.
We wanted to investigate which universities don't just talk the talk but have a proven track record of producing professional athletes from within their walls. Using Wikipedia, we analysed the origins of over 10,000 notable sports stars from all over the globe and ranked them to discover which institutions are most likely to help you in your bid to become a pro sports star.
The Top 10 UK Universities Producing the Most Sports Stars
Durham tops all other universities and comes in first place by a long shot with 141 sports stars, compared to Oxford's 86 sports stars landing them second place and Cambridge's 73 placing them in third. Both Oxford and Cambridge have been huge sporting rivals for centuries and are notoriously competitive both academically and within sport - but our research reveals Oxford is the best of the two if you want a chance of becoming a pro athlete, with 13 more graduates moving onto careers as elite sportspeople than Cambridge.
Other notable universities also made the top rankings; with Loughborough, a university synonymous with sports and ranked first worldwide for sports academia, in fourth place thanks to 38 pro sports star graduates, and Edinburgh (31 pro sports stars) completing the top five.
| | | |
| --- | --- | --- |
| Rank | University | # of Pro Sports Stars |
| 1 | Durham University | 141 |
| 2 | University of Oxford | 86 |
| 3 | University of Cambridge | 73 |
| 4 | Loughborough University | 38 |
| 5 | University of Edinburgh | 31 |
| 6 | University of Birmingham | 30 |
| 7 | University of Bath | 28 |
| 8 | Cardiff Metropolitan University | 25 |
| 9 | Brunel University London | 20 |
| 10 | Northumbria University | 19 |

Durham University
Durham university gives out 12 sporting scholarships each year, holds rank as Britain's top Team Sport University and offers 18 sports across 700 different teams - one of the largest internal sports programmes in Britain, so it may come as no surprise that it leads the way in producing the most UK based sports stars. Some of the 141 professional athletes who graduated here include international rhythmic gymnast - and now TV pro - Gabby Logan, Olympic champion Jonathon Edwards and Holly Colvin, the youngest ever cricketer to play for England.

University of Oxford
The proud owner of 170 Olympic medals achieved by its alumni, the University of Oxford is the second-best university in the UK if you wish to become a pro athlete and join the 86 different notable sports stars listed on Wikipedia. Eddie Eagan, an Oxford graduate, was the first individual to ever win gold in both the summer and winter Olympics, while John Boland - another Oxford grad - made his way to the 1896 Olympics a spectator and left a double Olympic champion after his friend secretly entered him. The university currently provides elite athletes with weekly strength and conditioning training, one to one sports nutrition and psychology sessions, and successful applicants can also receive scholarships and funding to support their studies.

University of Cambridge
Oxford-rival Cambridge follows closely behind in third place, having produced 73 notable sports stars according to Wikipedia. With world class facilities and 53 sports clubs, Cambridge often ranks in the top 10 UK universities in the annual BUCS competition, also offering multiple scholarships and bursaries to performance athletes that attend one of their colleges. The likes of Emma Pooley, one of Britain's most successful road cyclists, and Michael Atherton, a former England international first-class cricketer, studied here.
The Top US Colleges Producing the Most Sports Stars
It's not just UK universities who have produced some of the biggest sports stars; US universities have educated plenty of people who have gone on to become professional athletes.
The University of Florida and Florida Gators made their mark against all other US colleges, with our research ranking the university as the place to be if you want to become pro. It's seen the likes of Tim Tebow, a former Gator turned New York Jets quarterback, and Bridget Sloan, a gymnast who brought the Gators their first ever NCAA Championship title, leave its doors as pro athletes – amongst 750 total sports stars. 
Following behind is the University of Michigan with 633 elite athletes having attended school there. Boasting alumni like seven-time Super Bowl winning quarterback Tom Brady, and the most decorated Olympian of all time, swimmer Michael Phelps – the Michigan Wolverines are a force to be reckoned with.
Completing the US top three is the University of Southern California, with 545 pro sports star graduates. USC's long-standing rivalry with Notre Dame dates back to 1926 and is one of the fiercest in college football, so Notre Dame won't be ecstatic to land two place further down in fifth position.
| | | |
| --- | --- | --- |
| Rank | University | # of Pro Sports Stars |
| 1 | University of Florida | 750 |
| 2 | University of Michigan | 633 |
| 3 | University of Southern California | 545 |
| 4 | University of Wisconsin-Madison | 511 |
| 5 | University of Notre Dame | 489 |
| 6 | Florida State University | 347 |
| 7 | Georgia Institute of Technology | 332 |
| 8 | Vanderbilt University | 326 |
| 9 | The University of North Carolina at Chapel Hill | 259 |
| 10 | Stanford University | 246 |
If you're a student deciding where to study to give you the best chance of becoming a pro athlete in your sport, we hope these rankings have helped give you some guidance! And to make the most out of your time at uni when it comes to sport, Charlotte Arter, a British distance athlete who has previously managed the athletic programme at Cardiff University, has put together her top tips for aspiring athletes searching for their dream universities.
Charlotte says: "For those wanting to go down the university route, it's a fantastic opportunity to further your sporting career, gain a degree and immerse yourself in university life. University isn't for everyone, but for any aspiring athletes, university sport can be a great way to advance your sporting career and a gateway into professional sport.
For athletes that are part of NGB (National Governing Bodies) pathways, it might be an easy choice to attend a university with an NGB partnership or close to an NGB centre. But for those who are open to universities across the UK, below are a few points to help decide which university might be the best to get ahead in their dream career."

Attend Open Days
Deciding which university to attend is sometimes straight forward, but it can be tricky deciding which one is best for you both from an academic and sport perspective. A good way to really find out is to attend university open days. Seeing the facilities and speaking to the university sport clubs is a good way to feel out what life and sport would be like at each university.

Contact the Head Coach or Club
From a sport perspective it might help to get in contact with the head coach before attending the open day, to arrange a meeting to see if they are the right fit for you and your sporting aspirations. This would help get an idea of the training structure, competitions, support, and give you an opportunity to ask any questions you may have.

Sport Scholarships
Most universities have scholarships or equivalent programs. These not only support you from a sports perspective with the likes of strength and conditioning, physiotherapy, etc and potentially offer some funding, but they can also help balance the demands of academic studies and sport. These support programs really do give athletes the tools to excel in sport whilst at university.

BUCS (British Universities and Colleges Sport)
BUCS is the main competition structure within university sport. Have a look on the BUCS website and see if the university you want to go to is successful in your sport. Being around other top athletes in your sport will only help you improve.
Whether you're training for a sport or just for fun, you can find your nearest PureGym here, and don't miss out on our student discount that offers all students 30% off memberships!
Methodology
We researched every university in the United Kingdom, and the 50 top performing universities in the United States of America (sources: topuniversities.com, bestcollegereviews.org and ncasports.org). The number of professional athletes who attended each university were ranked using the specific university's Wikipedia page, by analysing the 'notable alumni' listed for each.