Three Festive Low-Carb Treats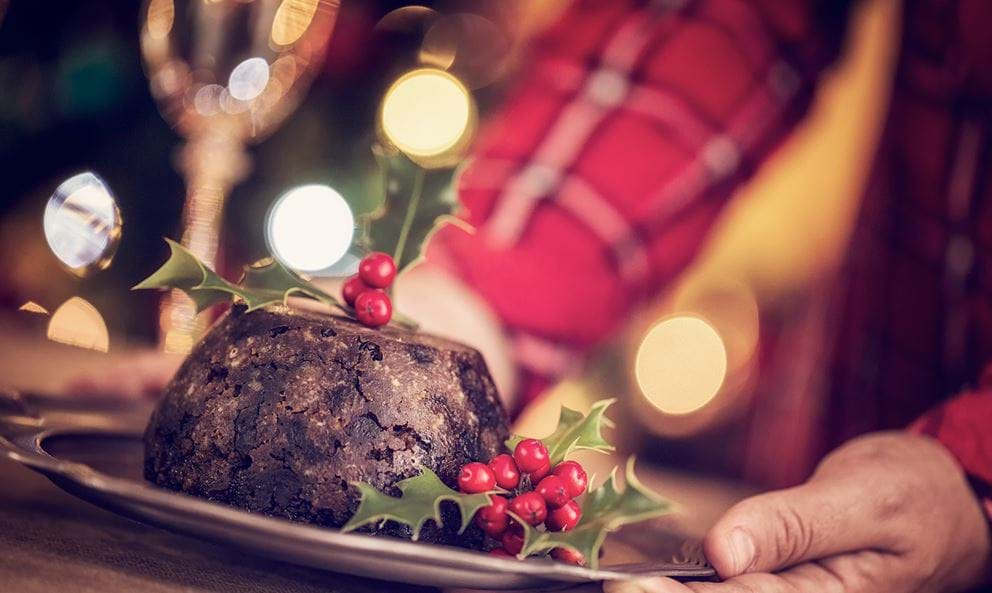 The Christmas season isn't exactly known for being the friendliest towards people's diets. In fact, you could probably go so far as to say that the Yuletide food-binging-extravaganza is a specially honed weapon, designed to thwart your weight loss efforts.
Of course, eating an excess of calories is the main issue, but the high carb content of many Christmas favourites sure doesn't help. Especially when you consider that low-carb ketogenic diets seem to be among the best things you can do for overall fat loss1.
Luckily, it's possible to enjoy your festive treats while at the same time cutting back the carbs. Here are three festive low-carb recipes from the world of creative dieting.

Almond Cheese Spread
A good spread is a great way of preventing yourself from overindulging on high-carb snacks for the sake of keeping your belly full. With something tasty to dip your food into, a stick of celery can be just as good as anything else.
 Ingredients
2 tbsp mayonnaise
1 dash of pepper
1 dash of Louisiana-style hot sauce
1 chopped green onion
60g of shredded sharp white cheddar cheese
1/8 teaspoon of onion powder
Celery ribs
1 tbsp sliced almonds 
Directions 
Combine the cheese, mayo, onion powder, pepper, and hot sauce in a small bowl.
Stir in the green onion and almonds.
Cover and refrigerate for at least four hours.
Serve with celery. 
Nutritional Info
Per 1/4 cup: 185 calories, 3g carbohydrate, 8g protein, 16g fat.

Butternut Squash and Cauliflower Casserole
(from A Sweet Life & All Day I Dream About Food)
Traditional Christmas roasts are great, but it'd be difficult to feel good about yourself if you were eating nothing but meat day in, day out. What could ever take the place of the obligatory potatoes as a side dish?
Well, this casserole might just do the trick of giving you the same great starchy-texture minus the actual carb content.
 Ingredients 
4 cloves of garlic
400g butternut squash, chopped into cubes
1 large head of cauliflower, divided into florets
100g Parmesan cheese, shredded
60g cream
1 tsp salt
1/2 tsp dried thyme
1/2 tsp pepper
 Directions 
Steam the cauliflower, garlic and squash until tender, in either a pot or a steamer.
Drain the vegetables in a colander, being sure to get rid of all excess water.
Feed the vegetables into a food processor, and puree thoroughly.
Transfer the puree to a large bowl, and stir in half of the Parmesan along with the cream, salt, pepper, and thyme.
Preheat the oven to 170C
Transfer the mixture to a glass or ceramic baking dish and spread it out smoothly. Top the mixture with the remaining Parmesan.
Bake the dish for 30 minutes.
Broil the dish for 5 minutes to brown the top.
Serve hot.
Nutritional Info
Per 1/12 serving: 81 calories, 7g carbohydrate, 5g protein, 4g fat.

Low Carb Gingerbread Men
Christmas just wouldn't be Christmas without gingerbread. The problem is that gingerbread is, obviously, just another way of saying 'carbs with a side order of carbs'.
This low-carb gingerbread alternative might just give you the fix you need without breaking you out of ketosis.
Ingredients 
110g softened butter
4 tbsp granulated sweetener (not sugar)
200g almond meal or almond flour
1 egg
4 tbsp coconut flour
2 tsp ground ginger
1/2 tsp ground cloves 
Directions
Mix the butter and sweetener until light and fluffy.
Mix in the egg.
Mix in the other ingredients until a good consistency has been achieved.
Adjust the dough with almond flour or water until the consistency is right for rolling.
Roll the dough between two sheets of baking parchment.
Cut out your desired shapes with cookie cutters, and place them on a baking tray.
Bake at 180C until cooked (usually between 10-12 minutes).
Turn the cookies upside down and bake for another minute to make sure they're crisp on both sides. 
Nutritional Info
Per cookie (assuming 30 cookies total): 68 calories, 2g carbohydrate, 1.8g protein, 6.3g fat.
1 https://www.ncbi.nlm.nih.gov/pmc/articles/PMC2716748/