Super-Easy Meal Prep Ideas for Students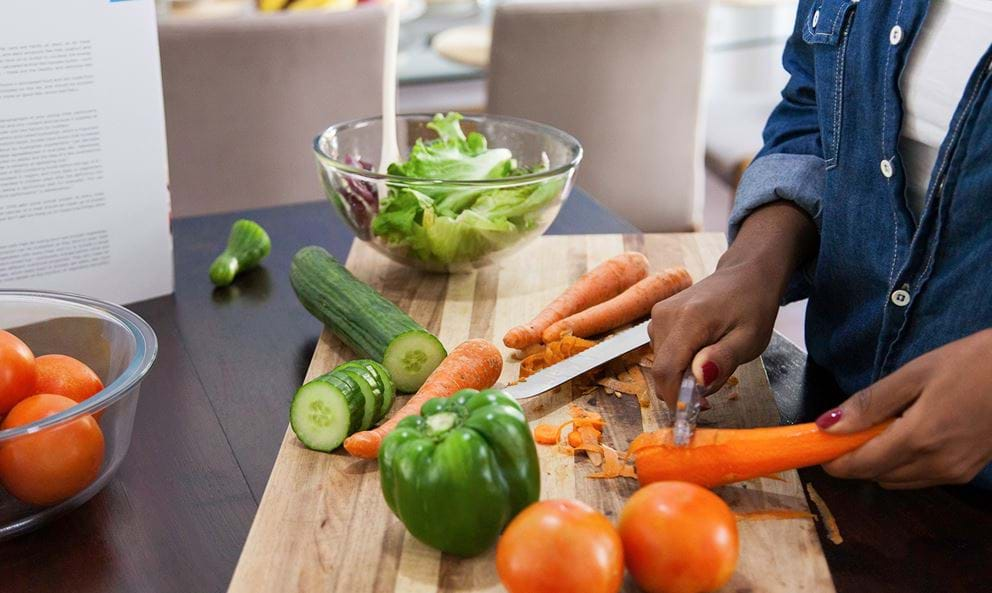 Heading to Uni is an adventure in a whole variety of ways, with new avenues opening at every turn and the chance for self-discovery and self-invention hanging thick in the air. Of course, the endless parties don't hurt either.
One part of the adventure which may not inspire every student, however, is learning how to cook. It's easy to fall into the trap of living off takeaways and ready meals, but this is likely to get well in the way of any gym goals you might have.
The truth is, learning how to cook is much easier than you think. Here's a look at some of the benefits of getting serious about your meal prep, along with three super-easy recipe ideas to get you started.
Bon apatite.
Simple benefits of meal prep
There are a lot of benefits to prepping your meals in advance instead of just relying on your willpower and motivation to get into the kitchen and whip up a masterpiece each time you're hungry.
Here are a few of the significant pros.
1) Meal prep prevents you from giving in to temptation when hungry
The number one reason why students fall off the healthy-eating wagon and end up in a bottomless pit of kebabs, burgers and sausage rolls; is because they wait until they're hungry before working out what to do about it.
If you already feel hungry, the countdown is on until your willpower crumbles and you follow the snack-based path of least resistance.
Prepping your meals in advance and cooking them in large batches means you're always likely to have decent food at hand when you need it.
2) Meal prep allows you to be creative when you have the time
The life of a student can be pretty chaotic. There's the whole "going to lectures and seminars" element, which should play a large part - and then there's the partying, the social clubs, and the general young-and-having-fun vibe to occupy every free moment.
A direct side effect of this busy and often unpredictable schedule is that students may simply not have enough time or motivation to cook on a regular basis.
Preparing and batching an assortment of meals in one go, when you do have time and energy, is a great solution to this as you'll be pre-emptively feeding yourself in all those future busy or demotivated moments.
3) Meal prep allows you to follow a plan and avoid kitchen nightmares
Part and parcel of being a wayward student is not having a clue how to cook. Meal prep can help spare you the horrors and sorrow of your own amateur kitchen experiments, by giving you the space and awareness to research your meals, find recipes, and make them tasty.
Simple meal-prep recipes to try
Vegan chili

Creating a simple vegan chili con carne dish is easy to get the hang of, and once you've cracked it, you'll feel like a master chef. The list of ingredients might be long, but the method couldn't be simpler. This means you'll get tons of your vital vitamins and minerals with minimal effort.
1 tbsp vegetable oil
1 tin sweetcorn, undrained
400g peeled plum tomatoes, chopped
1 onion, chopped
1 carrot, chopped
1 red pepper, chopped
2 cloves garlic, chopped
200g mushrooms, chopped
150g kidney beans
100g chickpeas
2 tbsp dried basil
1 tbsp ground cumin
2 tsp chilli powder
Heat the oil in a large and deep pan over a medium heat. Chuck in the carrot, garlic and onion; and stir until browned. Then add the pepper and chilli powder. Continue to cook until all the vegetables have softened, stirring frequently.
Add the mushrooms and continue to stir, leaving to cook for 5 minutes. Then pour in the plum tomatoes, sweetcorn, kidney beans and chickpeas.
Season with basil and cumin before bringing the pan to the boil, then gradually reduce the heat.
Cover and leave to simmer for around 20 minutes, stirring occasionally. Check the beans and chickpeas are cooked through, and then dish up.
Tuna pasta bake

A tuna pasta bake is a tasty, filling meal which takes hardly any effort to prepare.
4 mug-fulls of penne or fusilli pasta
400g tomatoes, chopped
½ bottle of tomato passata
2 tins tuna
Handful of olives
30g grated cheddar cheese
Packet of salted crisps
Herbs and spices to season
Preheat an oven to 200 degrees Celsius, or 180 degrees Celsius for a fan oven.
Boil the fusilli or penne pasta on the stove for 10-12 minutes.
Add the chopped tomatoes and passata to a separate saucepan and bring the mixture to the boil.
Drain the pasta through a colander and add it to the saucepan with the tomato mixture. Add 2 tins of tuna to the saucepan, along with the olives, and stir the mixture together along with any herbs or spices you'd like.
Scoop the mixture into a baking tray. Cover the mixture with the grated cheddar cheese, and pour on a packet of well-crushed salted crisps. Pop the dish in the oven for around half an hour, then dish up.
Chicken fajita wraps

Chicken fajitas make the perfect snack for a student on the go.
1 tbsp olive oil
4-8 tortilla wraps
3 chicken breasts, diced
2 peppers, chopped
1 clove of garlic, crushed
2 tbsp tomato purée
1 tsp honey
1 tsp paprika
1 tsp chilli powder
Lettuce to serve
Heat the oil in a large pan on high heat. Add the garlic and paprika and allow to fry for a minute or two. Then Add the tomato puree to the pan, along with the honey and a splash of water.
Throw in your diced chicken breasts along with the sliced peppers. Fry for around 10 minutes, stirring often, until the chicken is cooked through. Add the chili powder and any other hot spices, and stir for another minute.
Stack as many tortillas as you're going to use on top of each other, and either wrap them in Clingfilm and microwave in short bursts, or wrap them in tin foil and pop them in the oven at a medium heat for a few minutes. The goal here is to warm the tortillas, not cook them through.
Spoon the mixture onto the tortillas, add lettuce, and wrap them up.