Simple Salmon Meal Prep in 15 minutes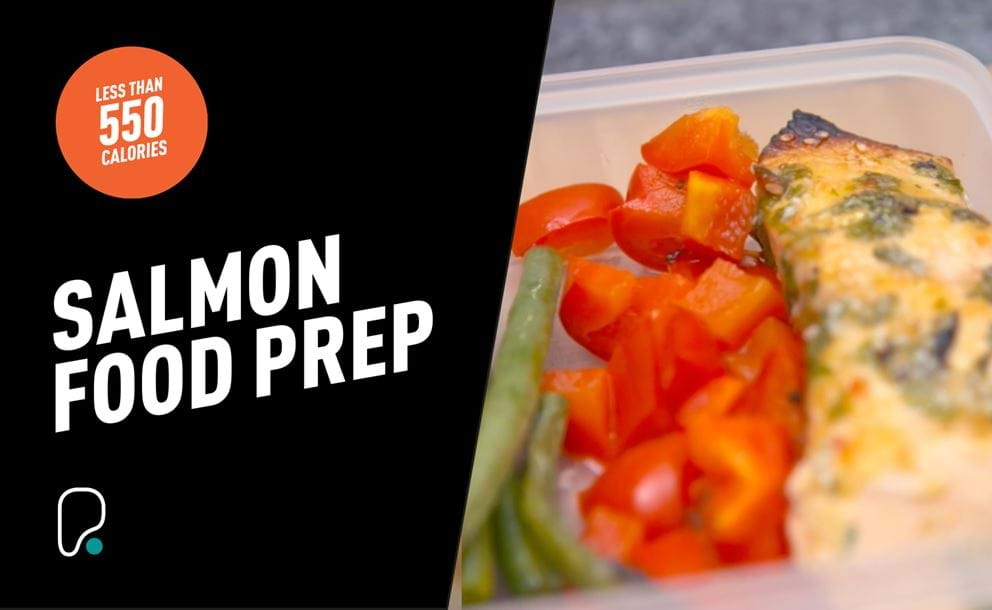 Meal prepping is a great way to stay on track to eating healthy eating habits, particularly if you're short on time or on the go. Try this simple salmon recipe you can make ahead of time so you've got healthy meals to enjoy. Packed with omega 3, protein and fibre, this meal will help to keep you fueled for longer.
Ingredients
Serves 4
4 Fillets of Salmon
Sweet Chilli Marinade:
1/2 tsp salt
1/2 tsp ground black pepper
1 tbsp extra virgin oil
2 tbsp low sugar Thai sweet chili sauce
1 1/2 teaspoons lime juice
1/2 teaspoon White sesame seeds
1/2 tablespoon chopped coriander leaves
Veggies:
2 carrots
50g Green Beans
2 Red Peppers
50g Asparagus
1 bag microwavable basmati Rice
4 x dishes
Optional:
Wholegrain rice
Method
Preheat the oven to X degrees C.
Measure all ingredients out.
Start by mixing the ingredients to make the sweet chilli marinade together in a pot large enough to fit your 4 salmon fillets. Place salmon into marinade and then let it sit in the fridge.
Meanwhile, chop all the veggies into similar sized chunks.
Grab a baking try and line it with tin foil. Take the marinade salmon fillets out of the fridge and place these in the middle of the tray.
Place the veggies on the edges of the baking try. Spray with Cooking light oil and season with a sprinkle of salt and pepper.
Cook for 15 minutes.
Box together and keep in fridge for 3-4 days. Add some rice for some extra carbs.
MACROS
Macros per portion:
Calories: 549
Protein 45g
Carbohydrates: 29g
Fat: 30g
Sugars: 7g
Healthy meals and snacks delivered straight to your door
We've partnered with Musclefood, to help you give your nutrition a boost with their weekly meal solutions. Build your own box from a range of breakfast, lunch, dinner, and snacks options, that are delivered straight to your door, so you can spend more time focusing on your workouts and less time worrying about your food shop. 
Click here to find out more
.