"Since going to the gym, I've lost 20kgs and I have a much more positive mindset." - RJ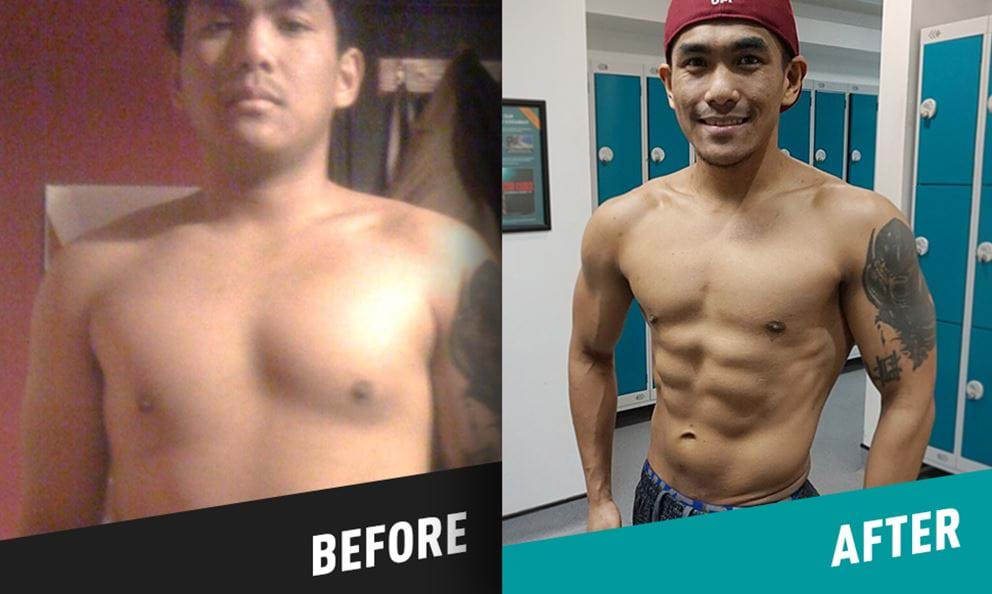 This week's member story follows RJ who has lost an impressive 20kg since changing his lifestyle five years ago. Now, he trains 4x a week and eats everything in moderation, using macros as a tool to prevent overeating. Read his story, and his tips to get started, below.
I'm RJ.  I was born in the Philippines but mostly grew up and currently live in Manchester. I joined PureGym 2 years ago, after getting into leading a healthier lifestyle. I go to different PureGyms in my local area as I find it helps me to keep motivated by working out in different gym environments and meeting different people.
Before I started looking at health and fitness as a lifestyle, I used to be overweight. I didn't know anything about how to eat well or train so I researched and experimented with different things to see what worked for me. Since starting my fitness journey 5 years ago, I have learnt so much about both – it's become a way of life to me.

I don't restrict or ban any food in my diet but I make sure to avoid overeating by watching my food intake through counting my macros (fats, carbohydrate and protein intake).

I now train 4 times a week. I split my week with 2 upper body workouts and 2 lower body workouts combined with core strengthening exercise. I also do yoga and enjoy cooking on my rest days. I also like to share my fitness lifestyle on my Instagram so I can help and motivate people in achieving their fitness goals. Although it might seem like I've got a good fitness routine I can stick to, it hasn't always been easy to stay motivated. I've experienced good and bad times. There have been times where I wanted to give up training completely but when I always look back on how far I've come, I can't think of giving up.

In total, I've lost 20kgs. I was about 85kgs and now my weight comfortably sits between 70kgs-75kgs. As I am currently preparing for my bodybuilding competition, I'm weighing in at lighter at the moment at 65kgs.
At any point I lack motivation to work out, I always look at this list I've made to remind myself of the things I should focus on.
Determine your goals
Maintain a positive attitude
Leave your personal problems aside
Be passionate
Upgrade your knowledge and skills
Try to eliminate anything that is draining your energy
Practice self-talk
Don't be afraid to confront your fear and challenge yourself
Meditate
Acknowledge your achievements
Since going to the gym my self-confidence has increased.  I'm more patient and able to handle challenges better whilst maintaining a positive attitude. I've also built resilience so I don't give up on goals I set myself. Plus, I have more energy!
To give myself a challenge, I have decided to compete in a bodybuilding show which will be taking place in Birmingham in May. I'll be training at my local PureGym to prepare for the event. Whilst I've trained at different places, PureGym is best for me. It's located in convenient locations and is affordable.
Thank you for reading my journey and always remember consistency and hard work always pays off in the end. Let's bring it!
Follow me to see more of what I get up to in the gym on my Instagram @rjbautista. 
Check out my new website here.
Share your snaps!

Don't forget to share your snaps by hashtagging #BringingIt and be in the chance to win some incredible prizes and be featured on our Bringing It gallery!