Plant-based social media influencers to follow on Instagram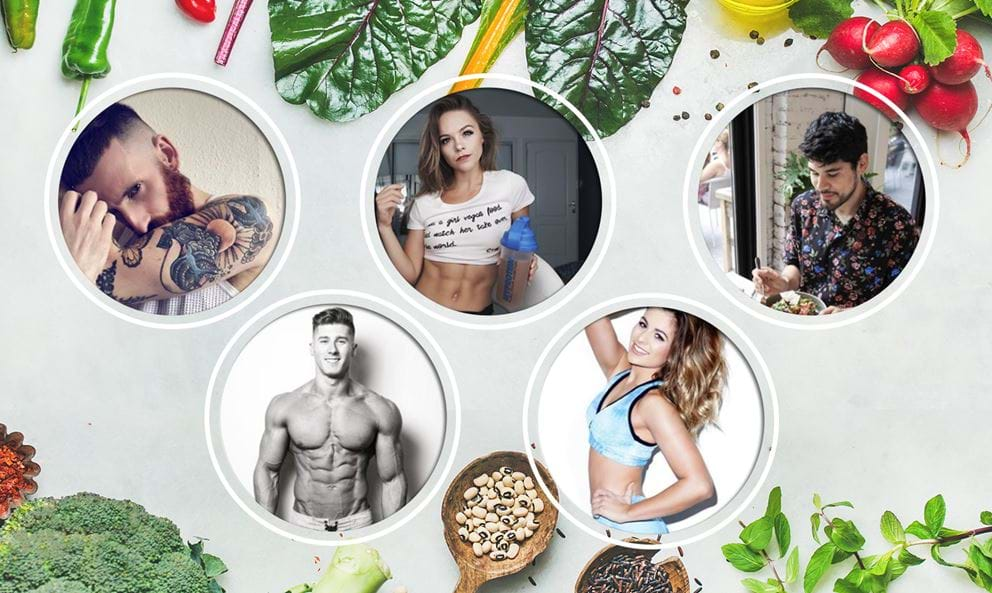 Social media can be a great platform to use when you're looking for fitness and recipe inspiration. To help you stay motivated to reach your fitness goals and to celebrate National Vegetarian Week (14th-18th May), here are our top veggie influencers to follow on Instagram. Scroll their feeds for gym workouts and mouth-watering veggie recipes that will be sure to inspire you to eat your greens and keep active.
@naturallystefanie  220k followers
Stefanie Moir is a Glasgow-based health blogger who's built a strong social media following in both the vegan and fitness community. Don't be fooled by her petite size - she's strong as we can see in her workout videos! She's a big foodie too, with lots of amazing looking recipes from smoothies to pancakes and heart vegan meals.
@thehealthybeard  21k followers
If you're a foodie then you're in for a treat. Tiago is a personal trainer and vegan recipe developer who loves to share his amazing veggie meals and baked treats! His feed has got plenty of recipe ideas for you to try and make at home from different porridge toppings to no bake bars, to soups and more.

@Edgarraw  187k followers
Edgarraw is a plant-based chef, photographer and food stylist who snaps amazing photos of his travels and food like an art. Everything he makes is so decadent and colourful. From veggie meatballs, to tacos and treats, there's an infinite number of recipes to explore and try.

@nimai_delgado  217k followers
Nimai is a vegan bodybuilder and Engineer. He has a dedicated Instagram page with vegan recipes (@veganbodybuildingfood) which lays out all the ingredients and macros in the form of recipe cards so you can easily save bookmark them and refer back to them - perfect for if you like meal prepping.

@healthychefsteph  175k followers
Steph Elswood is a health food and fitness blogger based in London who is passionate about dancing and empowering women to #StaySassy and feel confident in their own skin. If you like to get your groove on, check out her dance videos (which make a great workout!). If dancing is not your thing, she posts videos of her workouts and recipes of delicious plant-based meals too.