Overnight Chocolate Chai Pudding Recipe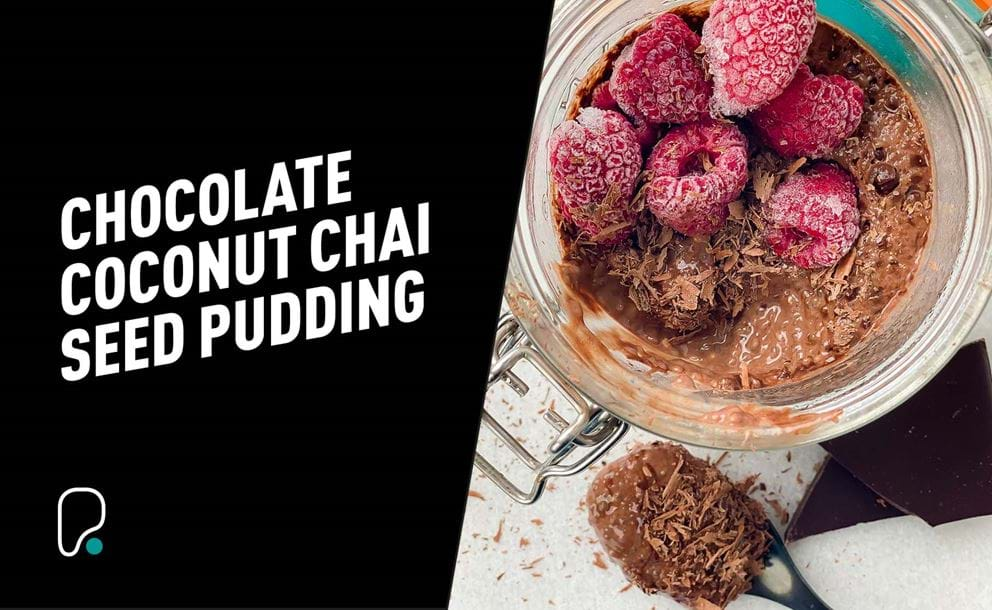 Is it a breakfast or is it a dessert? No matter the time, our Chocolate Chai Pudding makes a tasty treat whenever you're craving something sweet.
Chai seeds are a source of fibre and omega-3 fatty acids, and when soaked in a liquid (such as milk or water) make a creamy 'pudding' consistency.

You can whip up our Chocolate Chai Pudding in less than 5 minutes with only 5 simple ingredients. Then simply leave the mixture to soak for 4 hours (or more) to get the perfect rich, sweet treat.

The best bit? Once you've nailed down the basics of our chai pudding, the topping combos are endless! We've opted for dark chocolate, raspberries, and almonds but you could use whatever flavours take your fancy.
Serves: 1
Prep time: 5 mins
Cook time: No cook, plus 4 hours chilling
Ingredients:
1 tbsp chia seeds
1 tsp honey
60ml light coconut milk
2 tbsp chocolate protein powder
½ tbsp cacao powder
Toppings:
10g dark chocolate, shaved
3 frozen raspberries
1 tsp flaked almonds
Method:

Place all the ingredients in a bowl and whisk together.

Next cover with cling film and place in the fridge overnight or for at least 4 hours to thicken.

Spoon the mixture into serving dishes before topping with frozen raspberries, almonds, and chocolate shavings.