Give your fitness a boost this May with our new gym challenge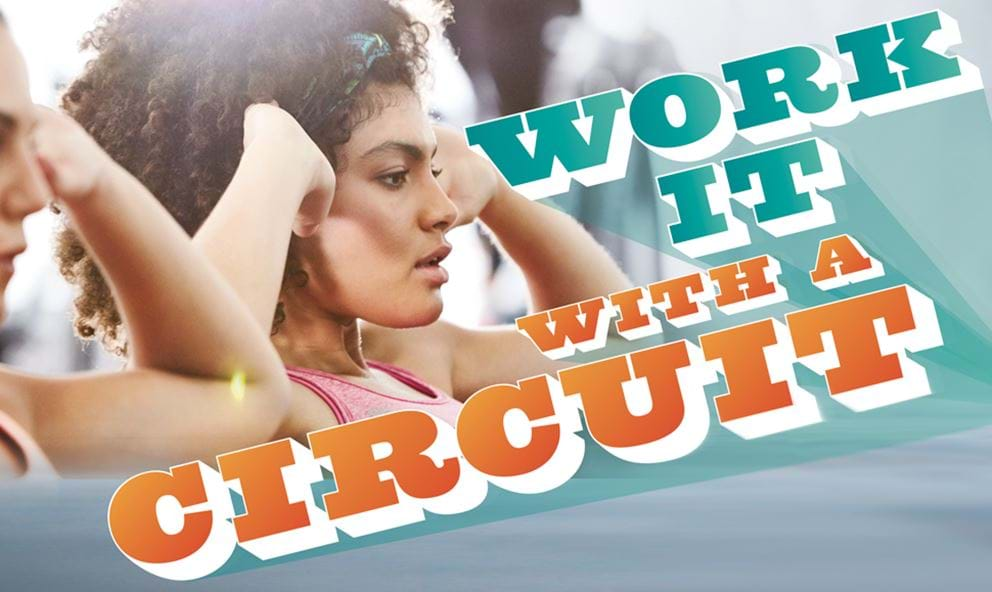 This May we're challenging you with a 30 second circuit consisting of 3 bodyweight exercises for a total body workout which will help you to build muscle, get toned and improve your cardiovascular health.
Starting May 1st to May 31st 2017, all members can participate in our circuit challenge for a chance to win one month's FREE membership. The goal of this challenge is simple. All you have to do is perform as many reps of the circuit in 30 seconds! A member from each club who completes the most number of total reps of burpees, press ups and sit ups in 30 seconds will be selected as a winner. So what are you waiting for? Give your fitness a boost this May and you could win a month's free membership!
The 3 exercises you will need to do are:

Burpees

Muscles worked: arms, chest, glutes, quads, hamstrings and abs. This is a great full body movement which recruits the body's major muscle groups.

Press ups

Muscles worked: chest, shoulders, triceps, serratus anterior (muscles directly under your armpit) and abs.

Sit ups

Muscles worked: abdominals
How to perform these exercises

Burpee

Start in standing position, feet hip distance apart.
Push your hips back, bends your knees and lower your body into a squat position.
Place your hands on the floor in front of you, shoulder-width apart.
Hop your feet into plank position, making sure your body is in a straight line from your head to your heels.
Jump your feet forwards towards your arms.
Extends your legs and swing your arms up into the air as you power up to jump.
Land safely, keeping your core engaged.
Repeat.

Press up

Start in plank position with hands directly under your shoulders.
Inhale in and then brace your core, keeping your legs straight and neck in neutral position.
Lower your chest to the floor by bending your arms, keeping your elbows tucked closed to your body.
Extend your arms as you exhale and power up into starting plank position.
Repeat.

Sit up

Lie on your back on the ground (or on a mat if you prefer). Bend your knees and plant the sole of your feet to the floor, hip-distance apart. Place your hands beside your head, point your elbows to the sides of the room.
Exhale and engage your core to gently lift your torso off the floor.
Inhale and lower your torso towards the floor as you keep your core tight and return to starting position.
Repeat.
How do I take part in the challenge?
Let a member of staff know that you want to partake in the challenge.
He/she will help time the clock and count number of valid reps achieved in 30 seconds.
Your name and number of total reps will be recorded on the gym's score board.
After the competition closes on Wednesday May 31st, we will get in touch with the winners via email. 
Give your fitness a boost for the summer and join in the fun with the chance to WIN one month's FREE membership!
Good luck!
Terms and conditions apply: There's only one winner per gym, for full details see www.puregym.com/membership-terms-conditions/
This month's challenge was brought to you in association with The Royal Marines Charity and the 1664 Challenge. If you would like to donate money to this charity, please go to:
https://www.justgiving.com/fundraising/PureGym1664
100 T-shirts will be given away for the first 100 donations of £20+.
For further details about this charity, please visit: https://theroyalmarinescharity.org.uk/