Mark's Upper Body Workout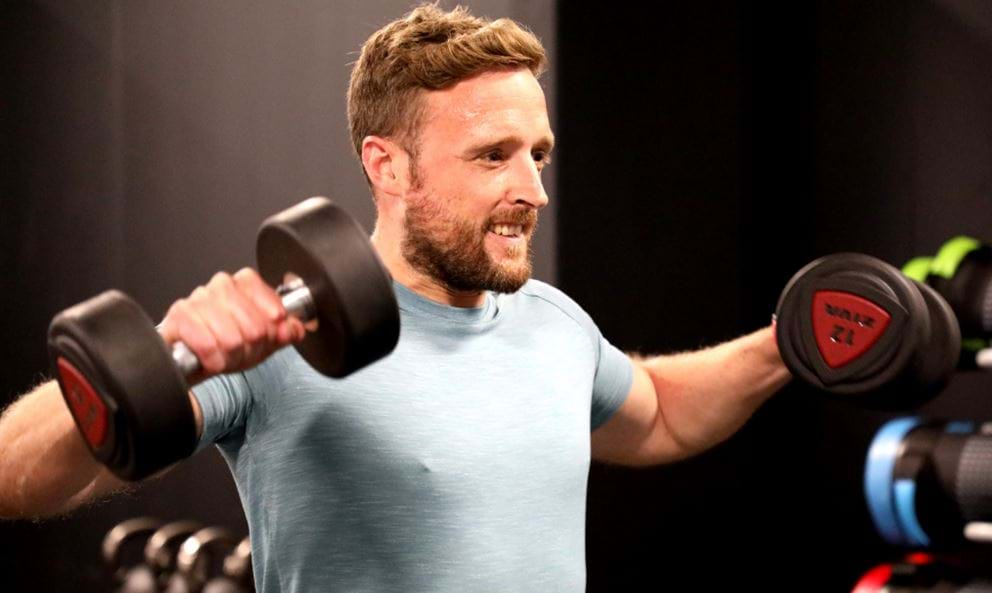 BY MEMBERS, FOR MEMBERS
Work your shoulders, chest, triceps and core with this upper body workout by our member Mark.
For this upper body focused workout you will need a bench, a pair of dumbbells, a kettlebell and a dip station.

Created in collaboration with PureGym's Harley Booth, Fitness Expert.
DUMBBELL CHEST PRESS

REPS: 10 SETS: 3-4 REST: 2 mins
Lie on the bench with feet flat on the floor and a dumbbell in each hand. Position arms shoulder width apart, with palms facing away from you. Your upper arm and forearm should be at a 90 degree angle. As you breathe out, push the dumbbells up towards the ceiling, pause and slowly return back..
KETTLEBELL PULL-THROUGH WITH PUSH-UP

REPS: 12-15 SETS: 4 REST: 30 secs
Start in high plank position with hands shoulder width apart. Perform a push-up. Reach the hand furthest from the kettlebell under your other arm and drag the kettlebell across to the other side whilst keeping hips forward. Repeat using the other hand to drag the kettlebell across.
TRICEP DIPS

REPS: 8 SETS: 3-4 REST: 1.5 mins
Place your hands on the handles and hold your body with a slight bend in your elbows. Lower yourself downward, keeping your torso upright and elbows close to your body. Pause. Then push back up using your triceps.
LATERAL RAISES

REPS: 10 SETS: 3 REST: 1.5 mins
Grab a pair of dumbbells and stand with feet shoulder width apart. Keeping a slight bend in the elbow, raise both dumbbells up to the sides. Slowly lower back.