How to Train for the 3 Peaks Challenge in the Gym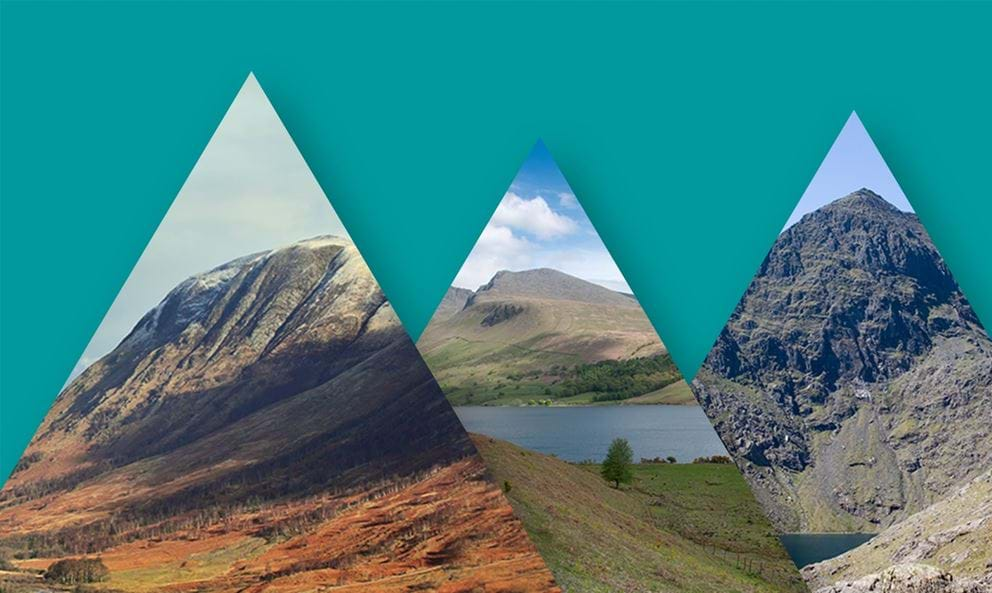 What is the Three Peaks Challenge?
The Three Peaks Challenge is a hike that typically covers the highest mountains in England, Wales and Scotland, with walkers scaling each peak in either 36 or 24 hours, catching snippets of sleep in the car between destinations.
The three mountains covered are:
Ben Nevis – 1345m (typical hiking time five hours)
Snowdon – 1085m (typical hiking time four hours)
Scafell Pike – 978m (typical hiking time four hours)
So it's no small challenge. Three Peaks hikers can expect to face changing weather conditions, steep climbs and, of course, lots and lots of walking. When teamed with increasing tiredness from lack of sleep, this becomes a real endurance test that takes training and preparation.
How difficult is the Three Peaks Challenge?
How challenging you find the Three Peaks depends on a few different elements – how prepared you are, and what conditions you face when you're there. You can't help the weather, and if conditions are poor, try not to put yourself at risk unnecessarily – it's better to not complete the challenge and stay safe than to force your way up a mountain through rain and fog.
You do, however, have control over how primed you are for the Three Peaks, both in fitness levels and preparedness. Making sure you have all the right kit is a no brainer, and with the amount of practise walks you should be taking in the lead up to the Challenge, you should know what you personally need to take with you. The harder task will be making sure your body is in good enough shape to complete the challenge – you'll be more likely to struggle to complete the Three Peaks if you're unfit, but with a well thought-out training plan, you'll be sure to find it an enjoyable, if demanding experience.
How can I physically prepare for the Three Peaks Challenge?
Start preparing as soon as you can – it helps to have a reasonable level of fitness first and then spend around three to four months ahead of the challenge stepping up your training in the gym, with plenty of practice hikes out and about. This will give you time to test all of your gear and ready your body for the challenge, so not only will you find it easier to complete, but you'll also be less likely to suffer injury. Slowly increase your intensity over time to prevent injury while training.
Your body will need to maintain fairly strenuous activity for a prolonged period of time, so improving your muscular endurance and cardio fitness is key.
Around 3-4 months before the hike:
Over the course of a week, focus one day on resistance training, one on cardio (30 – 90 minutes continuous activity), one on general fitness (to mix up the cardio) and aim for one longer outdoor hike a week, with plenty of rest days in between.
1-2 months beforehand:
Start cutting down the rest days with a heavier focus on the aerobic/cardio training over the strength and resistance (60 – 90 minutes constant activity – can be swimming, running, cycling etc.).
The week before the walk:
Take it easy with plenty of rest so your body is fully recuperated ahead of the hike.
What Types of Gym Exercises Can I do to Train for the Three Peaks Challenge?
Resistance Training
Over the course of the Three Peaks, your endurance will really benefit from building strength in all parts of your body. We particularly recommend a focus on:
Legs – they'll be carrying you a long way in a short amount of time, so making the effort to improve your leg strength will be worthwhile. You'll particularly benefit from a focus on your glutes, as these will power you forward for each climb, so exercises like glute bridges and Romanian deadlifts are a must. Include plenty of compound exercises that help to target your glutes, such as squats, deadlifts and lunges, as they'll work out several muscle groups at once, maximising the effectiveness of your time in the gym. To prepare your legs for the steeper climbs, include plenty of time on the Stairmaster in your training – if you can tackle it while carrying the kit you'll have on you during the Three Peaks, then you'll be even more ready. Our Leg and Glutes Workouts & Exercises hub has plenty of advice and inspiration for getting your legs Three Peaks-ready.
Core – perfect for maintaining balance on rocky pathways and for keeping you stable as your get increasingly tired, you won't regret including a focus on your core. Check out our Functional Ab Workout Guide for ideas – you'll particularly benefit from exercises like the appropriately named mountain climbers, as well as leg raises and V-sits.
Upper Body – you'll be relying on your upper body and shoulders to heave all your supplies and necessities on the trek, as well as maintaining momentum as you walk. Target your shoulders with plenty of dumbbells exercises (see some examples on our Shoulder Exercises page) and include lots of functional training that incorporates movements and weights for maximum effectiveness. Our Functional Upper Body Workout Guide has more information.
Cardiovascular Training
You'll want to work at your general fitness as well, including plenty of cardio and aerobic exercise into your training schedule. Not only will this improve your ability to process oxygen (helpful as you get to higher altitudes) but you'll also be able to maintain higher energy levels throughout each hike.  High Intensity Interval Training workouts in particular are a great way to boost your workouts and increase your lung capacity in a shorter amount of time than traditional workouts. Some of the best cardio exercises you can mix with your strength training include:
Hiking outdoors
While all your work in the gym will pay off when it comes to your fitness, strength and endurance, nothing will prepare you better for the Three Peaks Challenge than getting outside and walking! Practice long walks with all types of different grounds, so you can improve your footing (and test out your hiking gear while you're at it). Make sure you take on plenty of uphill walks to get used to the inclines – if you have a mountain nearby that you could work on climbing at weekends, then you'll well on your way to preparing yourself both physically and mentally for your big triple climb.
Make sure to carry the items you'll be taking with you for the challenge, testing everything from the weight load to the quality of your gear. Practise in all kinds of weather as well – you never know what you could be facing on the mountain sides.
Don't forget to take regular rest days
As you work on building your body up for the Three Peaks, you must make sure to give it plenty of time for recovery as well. It's great to push yourself, but if you go too hard too fast, you'll be more prone to injury or exhaustion, which could scupper your plans. Every time you work out you create microscopic tears in your muscles and rest days give them the chance to heal without injury. Try to alternative heavy exercise and rest days, particularly in the first few months of training. Find out more about why rest days are important with our guide.
Good luck with your training, the Three Peaks Challenge is tough but exciting and with the right preparation you'll be well set to have a fantastic time. If you'd like more guidance with your training, get in touch with one of our Personal Trainers who will be able to put together a targeted training plan for you.
Good luck!