Peanut butter protein ice cream recipe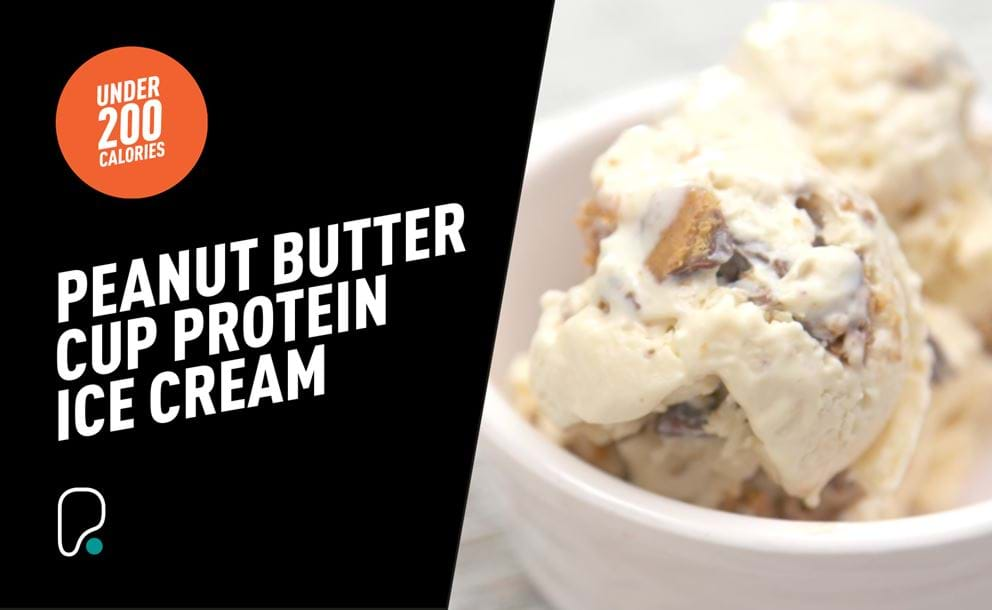 If you love peanut butter, you're going to love this ice cream recipe! Here's a healthier version of your favourite decadent peanut butter ice cream on the high street which you can make at home. It's perfect to tuck into to satisfy a sweet tooth without all the added sugars.
INGREDIENTS
Serves 4.
2 scoop of vanilla whey protein
350g 5% Fat Greek Yoghurt
2 tsp vanilla extract
1 tbsp peanut butter
40g Peanut Butter Mini Cups
METHOD
Mix together all ingredients and then place into a deep dish.
Crumble over peanut chocolate and put into the freezer for 2 hours +
Scoop out with a warm scoop. Enjoy!
MACROS
Macros per serving:
192 calories per portion
Fat: 7g
Carbs: 6g
Protein: 19g