Healthy Recipes for as little as £1 per portion!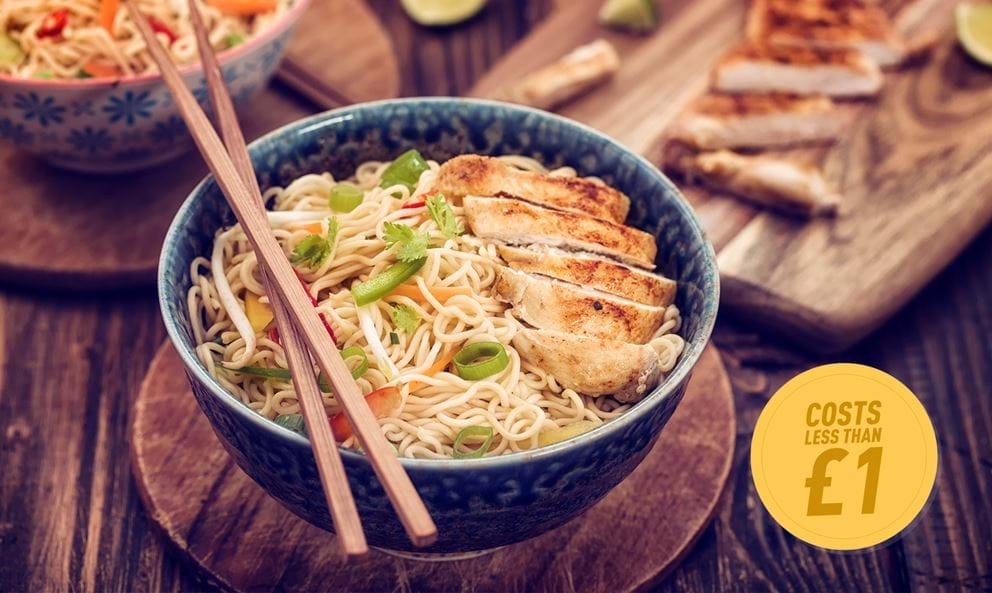 On a tight budget? Worried that healthy eating costs too much? Well don't worry these recipes work out to about £1 per portion. Healthy eating can be done on a budget and here is how.
We all know how easy it is to go to the supermarket and pick up snacks or impulse buy when items are on offer. So, before undertaking your weekly shop make sure you have sat down and planned out what you will be eating throughout the week. Planning your food will allow you to create a list of what ingredients you will need which you can stick to when you go and do your shop. Another great tip is that the frozen aisle can be your best friend. Buying staples in bulk can often be cheaper! Frozen meat and vegetable are often noticeably cheaper and will last much longer than their fresh counterpart.
Still don't know how this can be done? Need some inspiration on what to cook? Continue to read and you can find a few recipe ideas that work out to about £1 or less per portion.
Breakfast: Maple pecan overnight oats

Ingredients:
75g pecans
160g porridge oats
350ml unsweetened almond milk
2tbsp maple syrup
1tsp vanilla essence
250g frozen blueberries
Method:
Toast pecans in a frying pan for 3-5 minutes, on medium heat setting, the leave to cool.
Roughly chop cool pecans and place to one side.
Mix the oats, almond milk, maple syrup and vanilla together and leave to soak in fridge for 2 hours.
Assemble portions by dividing blueberries between 4 containers and covering with oats. Top with pecans, cover with lid and leave to chill in fridge overnight.
Lunch: Zesty lime & coriander chicken noodles

Ingredients:
200g Chicken
Free range egg noodles
Vegetable stir fry mix
Sweet Chilli stir fry sauce
10ml sunflower oil
Method:
Dice chicken into strips.
Cook noodles referring to instructions on packaging.
Whilst cooking noodles, put 10ml of sunflower oil into pan and cook chicken on medium heat until slightly browned.
Add vegetable mix and cook for a further 2-3 minutes.
Stir through Sweet Chilli sauce in pan and cook for a further 2 minutes.
Finish by tossing through the noodles, then serve.
Dinner: Mushroom & lentil ragu with spaghetti

Ingredients:
1 onion, chopped
2 tbsp sunflower oil
1 clove garlic, crushed
500g mushrooms, chopped
390g carton Italian chopped tomatoes
1 tsp dried oregano
2 tbsp tomato ketchup
2 x 215g cans green lentils, drained and rinsed
300g spaghetti
50g Cheddar, grated
Method:
In a pan add oil and cook onion on medium heat until soft.
Add the garlic and mushrooms to the pan, then cover with lid and cook for further 10 minutes, stirring occasionally.
Meanwhile cook the spaghetti according to instructions.
Add ketchup, herbs and tomatoes, leave to simmer for 10 minutes, stirring regularly.
Finally add the lentils and leave for another 10 minutes.
Drain pasta and serve with ragu. Add cheese on top if desired.