Christmas Gift Ideas for Fitness Enthusiasts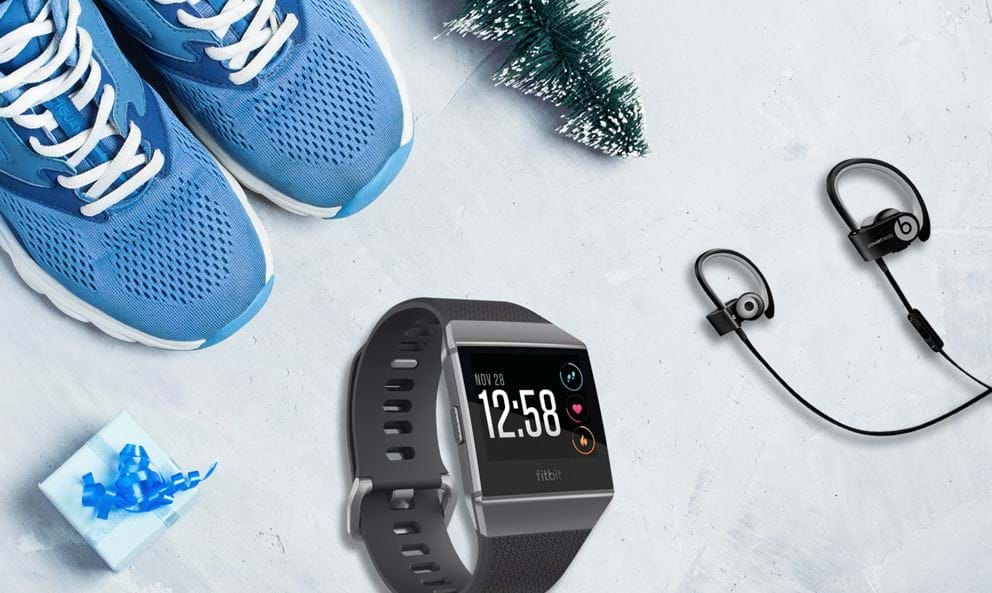 From GPS watches and spa breaks to water bottles and skipping ropes, we've rounded up our top festive fitness presents for your nearest and dearest. We've also put together some fantastic deals, exclusive for members, to help your friends, family - and you! - have a very merry Christmas. 
To claim these fantastic offers and browse all the available discounts, simply log into your PureGym account and go to the Member Benefits tab.
For the avid runner
Fitbit

Source: Fitbit
Wearable technology is the easiest way to track your progress when you're on the run, and Fitbit's fantastic range of wrist-worn GPS and heart rate devices make the ideal training partner. So if you've got an avid runner in your life give a Fitbit this Christmas.
Running top layer– do Sport 30% off

do Sport's performance sportswear and active lifestyle clothing is designed for modern sportspeople that do. This ultra-lightweight and ultra-slim fit seamless sports hoodie and windproof and showerproof sports jacket will make training outdoors a breeze. 
Sports bottle

Source: XXL Nutrition
Water makes up about 60% of our body weight so it's vital we top up any fluids lost while running. That's where this Scitec water jug comes in so there's always H2O on the go!
PureGym gift vouchers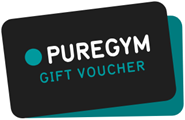 If the dark evenings and temperamental weather make outdoor running less appealing, a PureGym gift voucher helps runners put in the miles indoors using our top of the range treadmills at over 190 PureGyms across the UK.  
For the flexible yogi
Spa break (SPA Breaks up to 40%)

There's no better way to unwind and destress than with a relaxing spa break, and no better company to trust than Spabreaks.com, the largest Spa Travel Company in the UK. 
Yoga outfit

Whether you're performing a sun salutation or downward dog, wearing flexible, comfortable clothes is essential. These smooth, breathable and stretchy Elevate sports bra and leggings are essential additions to any workout wardrobe.
Yoga mat, block, strap

If you or someone you know is keen to boost your physical and mental wellbeing with yoga, this bundle has everything you need, including a Lotus yoga mat, 369 yoga block, and carry strap and yoga belt.
PureGym gift vouchers
Looking for a local venue to practice your warrior or bridge pose? PureGym gift vouchers can be used to access the PureGym of your choice where our spacious functional areas offer the ideal space to release your yoga flow!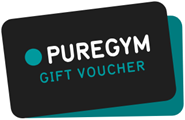 For the fitness foodie
Gousto

Treat your food-loving friends to Gousto's top quality, pre-measured fresh ingredients delivered straight to their door. With a choice of 22 recipes each week, Gousto offer the perfect meal for any taste bud!
Protein pancake mix

Source: Stacked
These delicious pancakes are a great addition to any fitness diet. Simple to cook and containing 30% of quality protein from multiple sources, these nutritious pancakes are perfect for anyone with an active lifestyle.
Protein bar

These irresistible Nutramino protein bars don't just contribute to muscle growth by providing 19 grams of protein, they taste awesome too!
High protein peanut butter

Knowing that reaching your goals can be 70% diet, Dr Zak created this high protein, low carb peanut butter using the finest ingredients. It's as good, if not better than the standard version!
For the weightlifting warrior
Adidas powerlifting shoes

Source: Adidas
Get off on the right foot with these innovative powerlifting shoes that were designed to keep weightlifters grounded and remain stable under the heaviest lifts. 
Recovery package

Recovery is an essential element of any weightlifting routine. This recovery package containing a half roller, massage stick and trigger point massage ball set will ease aches and pains in an instant. 
Dymatize Elite Whey protein 

After a hard workout, nothing supports muscle growth better than protein. This Elite 100% Whey high-quality protein is perfect for weightlifters of every level and for anytime use.
Weightlifting bundle

Lift weights properly, safely and in style with this weightlifting bundle containing white liquid chalk and padded wraps for improved grip, and support belt for added comfort. 
PureGym gift vouchers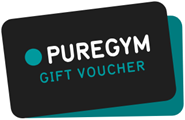 Each PureGym contains a huge range of state-of-the-art weightlifting kit. A PureGym gift voucher gives the weightlifter in your life access to the PureGym of their choice. 
For the aspiring boxer
Wireless headphones

Source: Beats
Wires are the last thing you want dangling in front of you when you're trying to box your way fit. These wireless headphones give you the freedom to
Boxing gloves

Source: Best Fighting Gear
If there's one essential piece of kit for any aspiring boxer it's gloves, so stay safe in the ring with these padded protectors. Don't left hook, right jab or uppercut without them!
Speed rope

Boxers need to be light on their feet, which makes skipping the perfect warm-up as it improves coordination, agility and balance. This speed rope made from solid vinyl cord and impact resistant handles will get any boxer in a spin.
PureGym gift vouchers
A great place for any aspiring boxer to start is our Combat class which incorporates boxing, karate and Muay Thai. A PureGym voucher will allow your nearest and dearest to take the class at the PureGym nearest them.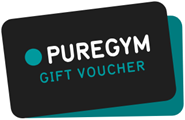 A great place for any aspiring boxer to start is our Combat class which incorporates boxing, karate and Muay Thai. A PureGym voucher will allow your nearest and dearest to take the class at the PureGym nearest them.