Guide To Ease Your Way Back In The Gym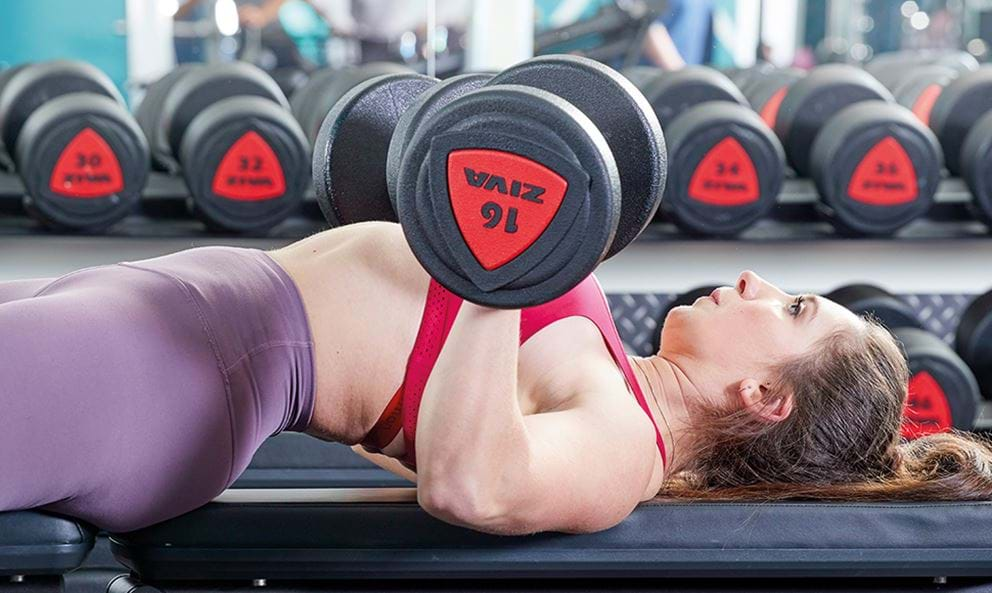 With gyms across the country having to close due to Covid-19, many of us have experienced a disruption to our exercise and gym routine. But with gyms reopening in many parts of the UK, we're delighted to welcome our members back!
When you return to our gyms, you may notice that your gym looks a little different. Your safety is our priority, so we've created a cleaner, safer place for you to train in line with Government guidelines. But don't worry - you will still get everything you need for a great workout. Find out more about returning to the gym safely with our Train Safe guide.
To our members in Scotland, we miss you! Hopefully it won't be long until our gyms in Scotland can reopen.
If you're returning to the gym after having a long break, here's a guide to help you ease your way back in (and avoid the dreaded DOMS)!
1) Be realistic
If you've had some time off training completely or if you've reduced your training volume over a prolonged period, bear in mind that you may have lost a bit of your fitness. But don't worry – you will be able to pick it back up again!
In the initial weeks returning to the gym, particularly for your first couple of sessions back, reduce intensity, volume, load accordingly to how you feel. Don't feel you need to push yourself - the last thing you probably want is to hurt yourself going in too hard too early.
As a rough guideline, we suggest reducing the weights you use down to 50%-75% of what you were used to using before you had a break. You know your body best, so make sure to listen to how your body is feeling and focus on good technique, even if that means reducing the weight to a weight that is lower than you were hoping for.
It can help to focus on where you are now and look to improve from your current levels of fitness. Whilst it might feel like you're restarting all over again – remember, this feeling will only be temporary and will be worth it in the long run.
Find out more about setting realistic fitness goals with our guide.
2) Give yourself time to warm up and cool down
Warming up and cooling down can seem a bit mundane but it's so important to prepare your body and mind before your workout and after. Plus, including a warmup and cool down routine can help to reduce risk of injury too.
How you warm up will depend on what you want to focus on but as a general rule of thumb, it's a good idea to include some dynamic stretches that target the area you want to work on and include movement to help increase your body's core and muscle temperature.
For example, if you're going a leg workout, you may wish to go on a bike for a couple of minutes at a low intensity, followed by some warm up exercises like: bodyweight squats, lateral band walks, groiners, leg swings and lunges to prepare you for your workout.
After your workout we would suggest doing a cool down to gradually lower your heart rate, blood pressure and body temperature to their normal levels, followed by some gentle stretches targeting the muscle groups you used in the workout. Research shows that stretching may also help in reducing muscle soreness.
As an example, if you completed an upper body workout, you may want to include stretches like, bicep stretch, chest stretch, shoulder stretch, standing tricep stretch, torso rotations, cat and cow pose and child's pose.
Click here for more tips on why and how to stretch before and after a workout.
3) Plan ahead
You can now see the live attendance tracker in the PureGym App so you can check how busy the gym is before you go. If you fancy joining a class, you can check out the timetable via the app too.
Having a set workout plan ready before you go to the gym is a good way to help optimise your training and the time you spend in the gym. It can also help you mentally prepare for your workout.
If you're not sure how to put a workout together you can ask a personal trainer for help or you can also try our free workouts available in our app – we've got over 200 workouts and on demand classes available. Plus, these back to gym workouts designed so you can get a good workout in with minimal equipment.
When visiting the gym, you can now enter using the entry scanner on the PureGym app to gain quick, contactless access to the gym.
4) Give yourself enough time to rest and recover
If you've not trained for a while, you're probably going to need more rest in the initials few sessions or so than you previously might be used to.  When you provide your body with training stimulus, it can cause micro tears in the muscle, which requires time to recover and repair, so it's important to get a good amount of rest to allow your body to rebuild and get stronger. As a general guideline, studies show that it takes around 48 hours -72 hours to recover from a workout. Focus on getting in quality workouts over quantity.
Learn more about the importance of recovery with our Why Rest Days Are Important guide.
Getting back into the swing of things may take a bit of getting used to but we're so happy to welcome you back in our gyms!
We understand that when you return, training might not be quite the same. We thank you for your support in following the new measures we have in place to provide a safe place to workout. Please don't forget to wipe your kit before and after use, maintain safe social distancing and don't go if you have any Covid-19 symptoms.
Let's Train Safe!