Tips to Help Prepare You For the Great North Run (Or Any Half Marathon)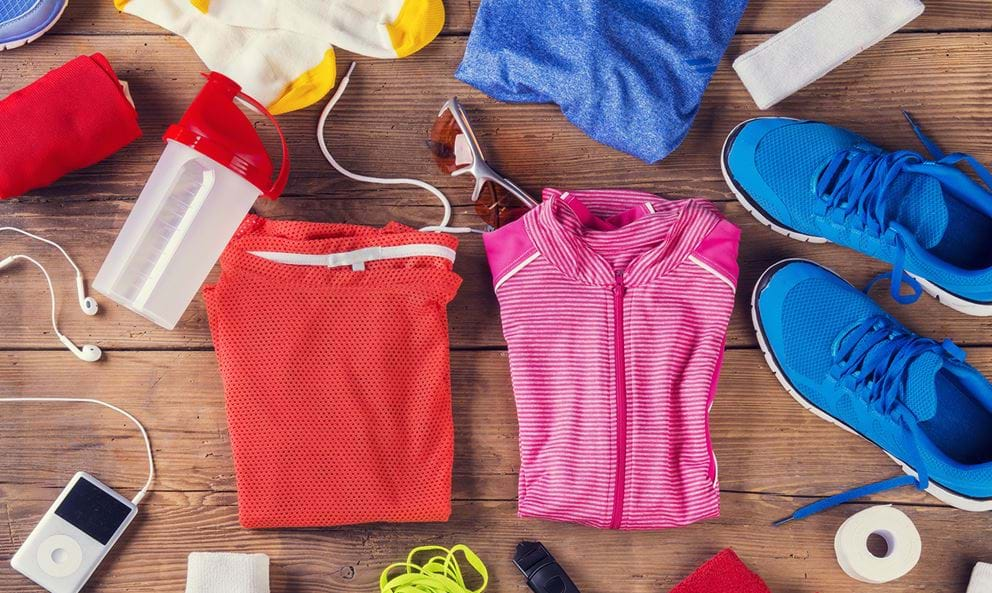 Page last updated: 19th October 2021
The Great North Run is on the bucket list for many runners, and for good reason. It's the world's largest half marathon, with 57,000 runners taking part each year! It takes place between Newcastle upon Tyne and South Shields, with the finish line practically overlooking the North Sea. 
Planning on running the Great North Run and not sure how to prepare? You're in the right place - this blog looks at everything you need to do to run The Great North Run (or any half marathon for that matter). 
Don't forget to check out our half marathon training plan and essential marathon training tips, too.
What to pack for a half marathon
Unless you live in Newcastle, the chances are you are going to have to plan ahead with what running gear you need to make it through the Great North Run. 

Comfortable shoes

Talk about starting with the obvious! A comfortable, supportive pair of running shoes is crucial for half marathons like the Great North Run. You'll want to break these in before the half marathon to avoid blisters and make sure they fit your feet - brand new shoes are a no!

A lightweight, waterproof jacket

The north of England is typically very cold and very wet when the Great North Run is scheduled. You can't control the weather so prepare for potential rain by packing a lightweight jacket that will help to keep you somewhat dry if the heavens do open.

Bandages, sports tape, and vaseline

Long runs can wreak havoc on sensitive areas, from chaffing thighs to bloody nipples. Not everyone experiences these issues on a half marathon but it's better to protect yourself to be safe.

Moisture-wicking running gear

Thinking about running in an everyday tshirt? Think again! Invest in running gear which is comfortable, streamlined, and moisture-wicking, to allow for maximum comfort during the half marathon.

Your run number and timing chip

If you're travelling from afar, make sure these are in your bag! These are usually mailed out to you before the race, pack them as soon as you get them. 

A good playlist

Does music motivate you on your runs? Create your half marathon playlist before the day of the race, so you can simply hit play and be on your way. 

Don't forget to bring headphones, and a fully charged phone, to play it!

Energy gels and electrolytes

Half marathons are tough. Energy gels help to top up your glycogen stores during long runs, so you don't run out of oomph halfway through. Drinking electrolytes help to replenish sodium and potassium lost through sweat during the race, and will help to keep your performance up.
What to do before the race
You've arrived safely and with all your belongings, now what?
There are some things your half marathon training plan doesn't prepare you for, and one of those things is what to expect before the race. Luckily, we're here to help!
The day before:

Plan your travel

To avoid stress on the day, make sure you know your travel plans inside and out, and have a Plan B just in case!

Familiarise yourself with the route

Hopefully, by this point you'll have already looked up the route you will be taking for the Great North Run, but familiarising yourself one last time is a great way to spend a half hour the day before the race. Make sure to note where toilets and water points are, so you can plan your stops strategically.

Eat all the carbs

Carb loading, one of the best things about running a half marathon! You'll want to ensure your glycogen stores are full ready for the race, so make sure you fill up on high quality, easily digestible carbs - think bagels rather than pizza. Hydration is really important here too, so drink plenty of fluids. You can learn more about how to fuel for a long distance running event here. 

Get a good night's sleep

Getting enough sleep before the big day will help you to feel mentally and physically ready for the race. It's normal to have pre-race jitters - try relaxing with a hot drink before bed to keep them calm. 
On the day:
It's the day of the race! It's natural to be nervous before a half marathon but having a to do list can help to calm those nerves, as well as make sure everything goes smoothly on the day. 

Agree on where to meet your friends and family

Are your friends and family watching you run? Finding your loved ones among the crowd can be difficult, so agree on a meeting point beforehand and head straight there when you've finished. 

Have a good breakfast

When it comes to running a half marathon like The Great North Run, breakfast really is the most important meal of the day! You'll want something that is high in carbohydrates, moderate in protein, and low in fats and fibre, around 2 hours before the race starts. Ideally, you'll have a solid go to breakfast for long runs by this point, so stick with that! If you're a coffee drinker, a cup of coffee can help with performance too.

Warm up 

You'll want to warm up your muscles before you start running, to ensure you are in prime condition to go (and to avoid injuries!). Walking, jogging, and dynamic stretches to get the blood flowing will give you a strong start.

Relax!

Half marathons have an electric atmosphere and The Great North Run is no different. The crowd is going to be electric, and while this atmosphere can help cheer you on, it's important to work on your relaxation techniques to prevent your body from tensing up!
During the race:

Start off slow

It's a half marathon, not a sprint. You'll want to ease yourself in for the first mile while you get to grips with the course.

Pace yourself

Similar to the point above, but for the whole race. There will be times when you are tempted to speed up, but it's important to keep a steady pace (the pace you have been training at!) and save that energy for the last few miles.

Drink little, but often

Staying hydrated during a half marathon is important, but you want to avoid drinking a large amount of water at any one point as having all this water in your stomach can make running very uncomfortable!

Fuel up

Whether it's energy gels or jelly beans, remember to keep your glycogen stores topped up during the race. 

Have a mantra for when times get tough

Running a half marathon is no easy feat. A good playlist will help to keep you going but for when it gets really tough, having a mantra to repeat can help to motivate you. 
After the race:
You've finished the race - congratulations! While it might feel tempting to sit down and stay that way until the next day, there are steps you should take to ensure a full and speedy recovery.

Keep walking

It might be the last thing you feel like doing, but keeping moving after the race helps to deliver oxygenated blood to your muscles - something they will be in desperate need of!

Stretch and cool down

You'll want to gently stretch your muscles after a half marathon to try and stave off soreness, cramps, and stiffness. 

Eat!

You've just used a ton of energy, it's time to replenish it. Carbohydrates, protein, and electrolytes are all important right now - grab something straight away, and then again in a few hours.

Get more sleep

You might find you need an extra long sleep the night of a half marathon - this is completely normal! Consider booking the morning off work if needed to allow for adequate rest. Check out our how to recharge and feel energised guide for more tips on ways to unwind. 

Celebrate!

Running a half marathon like the Great North Run is tough, so make sure to celebrate your achievement. Whether that's a post run beer, a long bath with a glass of wine, or a marathon TV binge with ice cream, treat yourself. 
Running is a great way to exercise, but it's important to pair it with strength training to prevent injuries and improve performance. Check out our strength training for runners routine, or why not speak to a Personal Trainer and get a bespoke programme?