"The gym is my haven and the place where I'm most confident and feel at most ease to be my real self."- Doreen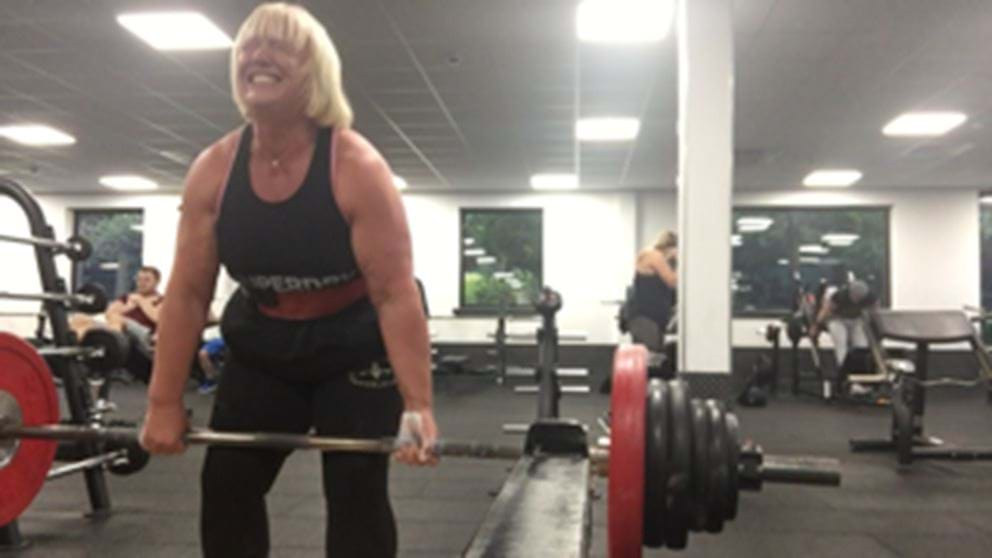 Before I was diagnosed with Type 2 diabetes I had never thought of stepping into a gym. I was overweight (22 stone), had low self-esteem and spent most evenings and weekends at home.
Today, it's a completely different story.
Since I started working out, my life has changed for the better. I've lost 7 stone so far, entered a powerlifting competition, and I now have a much more positive outlook on life. My blood sugar level has also normalised, which as a diabetic, is extremely important to manage to reduce the chance of life-threatening complications. It wasn't an easy journey for me to get to where I am today but accomplishing things I never dreamed of has given me a lot of fulfilment and happiness in life. – Doreen, 55, member at PureGym Livingston

Here's my story…
At 50 years old I was diagnosed with Type 2 diabetes. I knew that I could have a stroke or heart attack at any time so I decided to join the gym to lose weight and improve my health. As I had been sedentary for the most part of my life, it wasn't easy getting started.
Stepping into the gym for the first time
At first I was extremely nervous about going to a gym as an overweight person. In my mind I thought there would only be slim people in the gym. I was self-conscious that people would be looking at me because I was overweight but when I arrived, my perception quickly changed and vanished.
I didn't know where to start so I booked myself personal training sessions with a friendly PT called John.
Making an improvement to my health – starting point
When I first went to the gym, my PT had me sitting on the floor and getting up. This was as much as I could do at the time.  Whilst this is something I can easily do now, it wasn't easy then with the extra weight I was carrying.
On top of training in the gym, I also started swimming as it would be easy on my joints. I would run up and down the pool, and do different exercises. I found it very challenging but I stuck with it. I managed to lose quite a lot of weight to get me to a point where I work up to longer, more intense and varied exercises.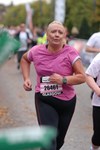 Gaining momentum and losing weight
I started broadening out my exercise routine with fitness classes. My PT, John, was very supportive, and he even came with me until I started to gain confidence to attend myself. As my fitness improved and as the weight dropped, I also introduced running.
Within a year of training with John, I ran my first 10k which was a huge milestone for me!
As John and I continued to train together, the weight came off gradually but of course, it didn't come off without making changes to my diet. I logged all the foods I was eating to keep sight of how much I was eating.
What I would typically eat in a day
Breakfast: porridge
Lunch: chicken and rice
Dinner: Meat or fish with vegetables
Snack: Fruit and nuts or oatcakes
Occasional treat to Mac and cheese and a nice glass of prosecco!
Taking my fitness to the next level and finding my passion
Up until this point, I was training with my PT John at another gym. He decided to move to PureGym so I decided to stay with my PT and joined as a member at Livingston. It was here that we took my fitness to the next level and starting weight training. John immediately saw that I had some real strength and passion for it. We agreed I needed a new challenge so we incorporated Powerlifting in my training.
Fast forward 12 months, I entered my first powerlifting competition (push/pull) in August this year and received a gold medal!
My results were:
Bench 57.5kg
Deadlift 135kg

I never thought I would be entering a powerlifting competition at 55 let alone get a medal! 
I've now lost 7 stone with the confidence to put on a singlet and get lifting those bars that I now love so much in front of people who will be cheering me on to do my best.
My health and life has improved dramatically
No longer on medication
I was on Metformin for my diabetes, a horrible medicine that made you feel sick and upset your stomach. I no longer take this medication. The exercise I have been doing has helped me lose weight, which in turn, has lowered my risk of stroke or heart attack, and my blood sugars have remained normal. I also suffered from asthma but I haven't used my inhaler for years since exercising and losing weight.
Being able to clear my head during a workout is great for positivity and productivity. 
I suffer less from stress, and when I do, I always find a workout helps me to get things into perspective. Exercising in general gives me a much more positive mindset. I am a much more positive person.
More energy
I have more energy than I have ever had. I'm at the gym 5 days a week doing a combination of weight training (deadlifts, squat and bench) and cardio, both on my own and with my PT. I also go to the free classes, namely box fit, fat burn and circuits. I love the free weights area, even though it's male dominated, I feel very comfortable walking in and doing my workouts.
Improved confidence and self- esteem
When I first started at the gym I was a nervous wreck, with very low self-esteem. Now I am a confident person who finds Pure Gym a very safe, welcoming place, where I can get my workouts done and have a chat along the way (it can't all be work, work, work!).  I can now wear clothes, jeans, t-shirts, dresses that I wouldn't have been comfortable worn before instead of leggings and baggy jumpers.

A place where I can grow and be myself
PureGym is my haven, my safe place, and the place I can be my real self. It's where I'm most confident. I have friends and people who encourage and support me.  Having the gym open 24/7 is an added bonus. If I'm ever working late then it's no problem as I can go any time I want. The staff are friendly, helpful and always encourage and support me to achieve my lifting goals.
Looking back at the overweight and unhealthy person I used to be feels like a lifetime away. John is an exemplary example of how great the staff at PureGym are. He will never know how much he has impacted my life, how much he has given me back and how much I owe him! I am who I am today because of John and PureGym.
What's next?
I still have 4 stones to lose so my main goal is still to get to my target weight.  I've been attending Pure Loser classes, which has been helping me with this goal! In the last Pure Loser class a few weeks ago, over the 6 weeks I lost 4.7Kg, 7.1% fat, 5cm off my hips and 7.5cm off my waist.
I am also training for Ultra White Collar Boxing in aid of Cancer Research and this is a huge fitness challenge that is really taking me out of my comfort zone. You think you're fit until you try to get boxing – it's a whole another level!

My weight loss tips
Three tips I would give to someone trying to lose weight are:
Do not diet!! Change your lifestyle. I tried every diet on the go and although I might have lost a few stone, I quickly regained the weight I had lost, if not more because they were not sustainable.
Set goals – You need to challenge yourself. Have a path to follow to motivate you with small goals leading to your overall goal.
Get a Personal Trainer – This is the one thing that has made the most difference to me. Having someone believe in you and support you, outside of your family and friends. Personal training has given me belief in myself and the confidence to not be limited by other people's perceptions.
What is diabetes?
"Diabetes is a lifelong condition that causes a person's blood sugar level to become too high." - NHS
It is estimated that over 4 million people are living with diabetes in the UK.
This number is expected to rise over the next couple of years but if you take care of your health through proper nutrition and exercise, you can reduce the risk of getting Type 2 diabetes, or manage your Type 1 or Type 2 diabetes better, as we've seen with our member Doreen.
We encourage everyone to lead healthier lifestyles. So even if you aren't leading an active lifestyle, it's never too late to start, to reap the following benefits that comes with exercise, especially if you are living with diabetes:
help you lose weight or maintain a healthy weight
help lower your blood glucose levels by increasing the amount of glucose used by the muscles for energy (Diabetes UK)
help the body use more insulin more effectively (Diabetes UK).
reduce your chance of Type 2 diabetes by up to 40 per cent as well as reduce risk of cardiovascular disease, cancer, joint and
back pain, depression and dementia (UK Chief Medical Officers' Guideline)
improve your diabetes management (particularly Type 2 diabetes)
strengthen your bones
reduce stress levels and symptoms of depression and anxiety
improve your sleep
improve mood
For more information, please consult a doctor and check the NHS website or Diabetes UK.
References:
https://www.nhs.uk/Conditions/Diabetes/Pages/Diabetes.aspx
https://www.diabetes.org.uk/guide-to-diabetes/managing-your-diabetes/exercise
Before starting a new activity, speak to your GP or consult a diabetes care team first.