"The support I have from other members in the classes along with the trainers has really pushed me to work hard." - Christina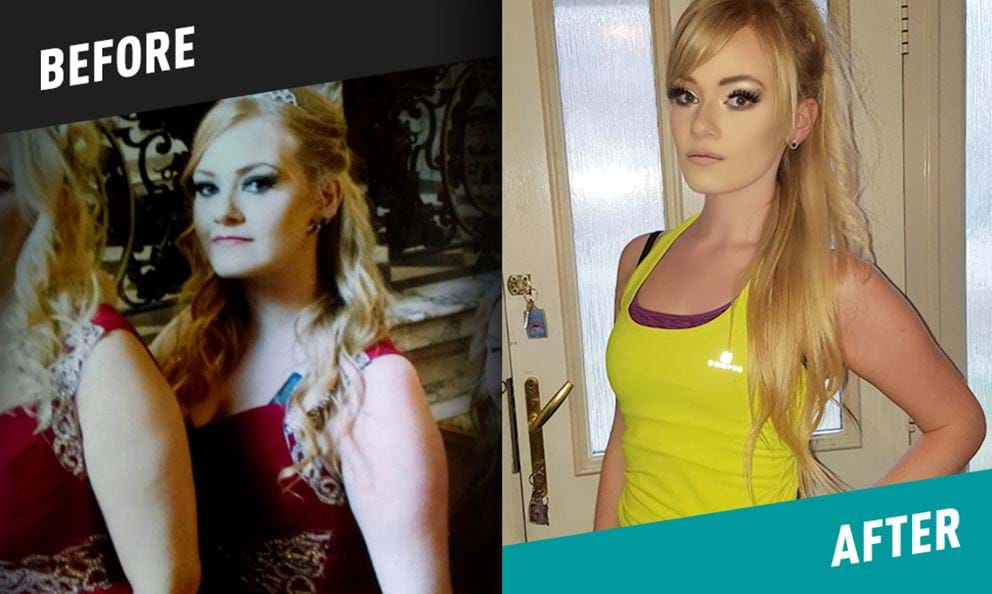 Hi. I'm Christina and I'm 25 years old. I've been a member at PureGym for just a little over two years. I've recently completed my Master's degree in Creative Advertising and I currently work part-time as a digital marketer at Lady Bountiful – a plus sized boutique specialising in European designs. I am also currently in the Grand Final stage to be Miss Manchester 2018.
Whilst I've always wanted to improve my fitness, I'd struggled with motivating myself and my enthusiasm would wear off after a few weeks.I decided that to stick to getting fit, I would join with a friend to keep me going.
At first, I was a bit apprehensive about going to the classes as I am a very reserved person. I was worried I would feel very uncomfortable. I assumed everyone would be a lot fitter than me and that I wouldn't be able to keep up.
My friend convinced me to attend a Pure Combat class with her and I loved it! It was fun and I felt great after.
After going to my first class, I was hooked so I immediately booked into more classes. The class instructor was very supportive so I went to try all the classes that were available from Fat burn and Cycle to Pump and Pilates. I think the range of classes offered at my PureGym is fantastic. Since joining the gym, I've only done one or two workouts alone as I find the classes a lot more enjoyable.
After attending several classes and seeing improvements in my fitness, I signed up to a Pretty Muddy Race for Cancer Research. To prepare myself for the event I attended more classes during the week so that I could give it my all on the day.
Besides from training, I've also been focusing on improving my diet. I cut back on processed foods, sugary foods and foods high in fat. I snack a lot less now and keep a record of what I'm eating on an app called My Fitness Pal to help me avoid overeating.
My weight loss hasn't been a linear path. I hit a plateau after I lost 3 stone.
To overcome my plateau, I knew I needed to change something so I attended Pure Lifestyle, which is a 6-week educational course held by PureGym, where you can learn how to eat and train smarter and make better-informed nutrition choices in your daily life.
Pure Lifestyle was great for me.
Not only did I manage to kickstart my weight loss again, I learnt a lot about how to eat and train well. My course leader, Aisha, went above and beyond. She really helped us learn things that we could apply to our daily lives by doing things like taking us to the supermarket to show us what to buy/avoid when we go food shopping.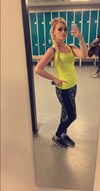 The course was in a open and supportive environment where we could contact the course instructor for advice and support and the other members if we needed it. The support and advice given was amazing for the price and I highly recommend the course. I became so enthusiastic about the course that I ended up winning the prize of a free hour personal training session and a free pilates class. Everyone on my course did amazing. There was no pressure to share weight or measurements - everything was written down by or trainer personally for each of us without being announced to other members.
So far, I have lost 4st 6lbs. Looking at my progress photos, I could see that my waist hips and legs have been getting smaller and more defined over time.
I now feel much stronger and my improved diet combined with the exercise I've been doing has made me feel a lot healthier.
For anyone struggling with their weight loss, I would suggest identifying a goal to work towards that is really going to motivate you (Pretty Muddy Race in my case) and finding people that will help support you along the way is really helpful.
The support I have from other members in the classes along with the trainers has really pushed me to work hard.
I'm really happy with the support you get at PureGym. Whether from the trainers or other members, I've always been made to feel comfortable and received support when needed.
When it comes to checking your progress – whether that's by taking progress pictures or measurements, there's one thing I would recommend – and that's not to focus on the scales. Check your body fat percentage instead of your weight as you weight can fluctuate very easily within a day. I like to track my progress by looking back at my old photos and measurements. Seeing how far I've come is really rewarding and motivates me to keep going.
I strongly advise attending the classes. At times they may feel difficult but the more you go, the easier they will become. They are fun and even a way of meeting new people.
I have loved attending all the classes offered at my PureGym.
Although I am proud of my weight loss, I am a lot happier now knowing how much healthier I am and feel. Whilst I initially joined PureGym to lose weight, I now exercise because I enjoy it and to keep healthy. My lifestyle has changed permanently for the better. Now at my target weight, I'd like to maintain my shape and fitness levels so I'm going to continue #BringingIt in the gym! I'm not going to turn back now! I'll be sticking with my current lifestyle as I feel a lot healthier and happier.
To check out the classes we offer, click here.
Share us your story

Don't forget to share your pictures by hashtagging #BringingIt to be featured on our gallery and be in the chance to win some incredible prizes.
If you'd like to share your fitness journey with us, please email content@puregym.com with the subject line 'Member Story'.