Chorizo and Egg Breakfast Burrito Recipe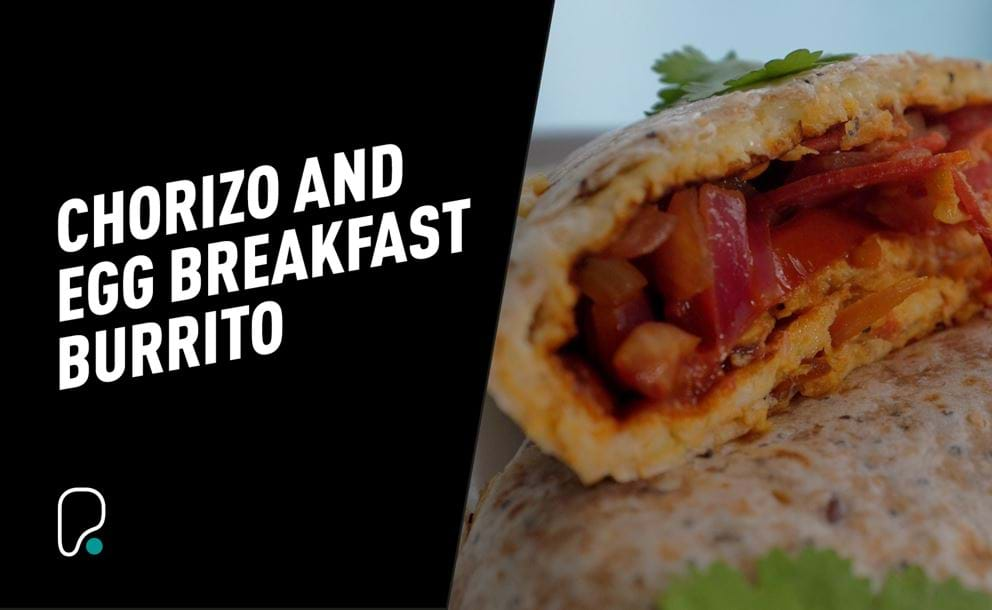 Fancy breakfast with a twist? Try our Chorizo and Egg Breakfast Burrito… It's filling, delicious and has 28g of protein per serving. What better way to start your day!
Ingredients
Serves 1
1 Seeded Tortilla
2 Eggs
25g Reduced Fat Cheese

½ Large Tomato
20g Chorizo
¼ Onion
1 tsp Garlic
1 tsp Paprika
Method
Start by heating a large frying pan with low kcal spray.
Add onion and tomato and sauté until soft, and then add the chorizo and mix together.
Once cooked remove from the pan and place to one side.
Scramble two eggs in a dish with the paprika and garlic, and then place into the frying pan.
Let the egg set, and then sprinkle with cheese.
Place the tortilla straight onto the top of the egg mixture when nearly cooked and press down.
Hold this here for 30 seconds and then flip and place onto a plate
Top with your chorizo mixture and roll to make a burrito!
For more tasty breakfast recipes click here.