The Best Glutes Exercises for Women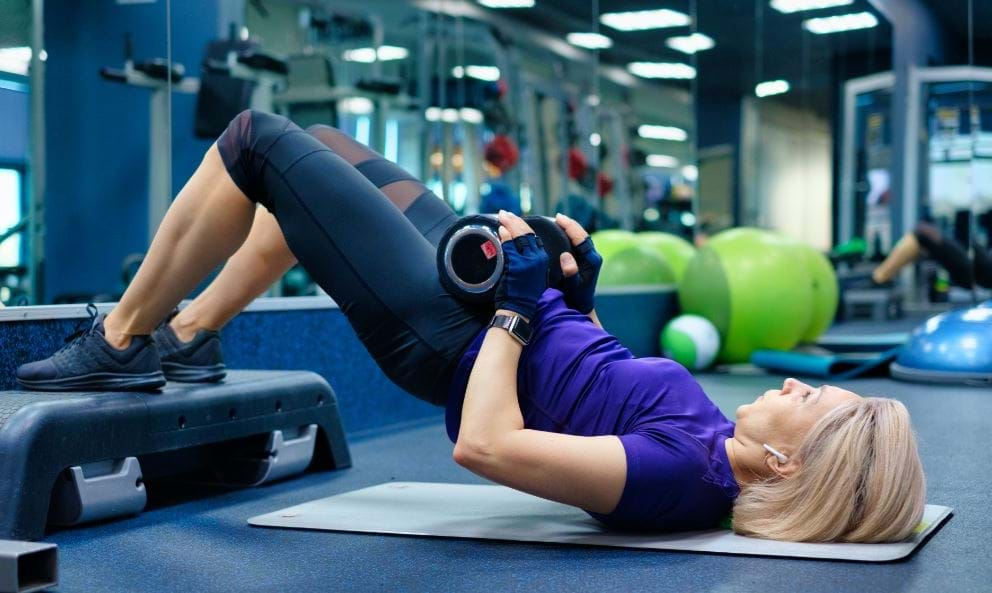 The glutes (gluteal muscles) are the muscles around your buttocks, thighs, hips and pelvis and are key for movements such as lifting, rotating and extending your legs; they even help to keep you stable when standing. 
Why might women want to work their glutes? 
The glutes are a major focus area for both men and women, as keeping them strong and supple helps to improve your posture, prevents injuries and can increase your athletic performance. 
But what about women specifically? Why are glute-focused exercises so key? Here are just a few reasons why butt workouts are worth including in your next fitness session. 

Reducing back pain: The glutes are a supportive muscle, and weakness in this area can lead to back pain. Women can be more prone to back pain, particularly after menopause, so keeping your glutes strong and healthy can help to minimise these issues. 

A firm, toned behind: While we like to focus on boosting strength and fitness through working out, there's also no ignoring the impact that training can have on the look of your body. By working out your glutes, you're more likely to be able to tone your booty for a more shapely, firmer butt. 

Easing pain or injury during pregnancy: Many pregnant people experience pelvic, hip and back pain throughout their pregnancy. Strong glutes can help to reduce this by stabilising the sacroiliac joint in the pelvis, preventing excessive lumbar extension and helping avoid the overuse of the lower back.

Protecting joints: Particularly after menopause, women can also be more prone to joint issues such as osteoarthritis, causing aches and pain around areas such as the knees and hips. Strong glutes help to keep your thigh bone in a centered position during hip extensions, preventing hip pain. They can also stop your knees caving in towards each other, which can often be a major cause of knee issues. 
Top glutes exercises for women
These are some of our favourite exercises for working your glutes and bum, whatever your goals. You can add these movements into your existing exercise routine or mix and match a few rounds of several of these exercises for the ultimate glute strengthening and shaping workout. 
Not sure where to start? Try picking three movements and complete three to four sets of 8 - 12 reps of each. 

For more glute exercise ideas and a ready made glute workout, check out PT Hannah Kerridge's glute gain workout here.
Don't forget to work your legs in addition to your glutes to ensure even muscle development! We have an excellent leg day workout for women here, or for more ideas why not check out our Legs & Glutes Workouts & Exercises hub with a range of workouts from our Personal Trainers and members to inspire your next leg day.
Ready to sign up to a gym and get started? Find a PureGym near you and join today.