Anne and Eric's Story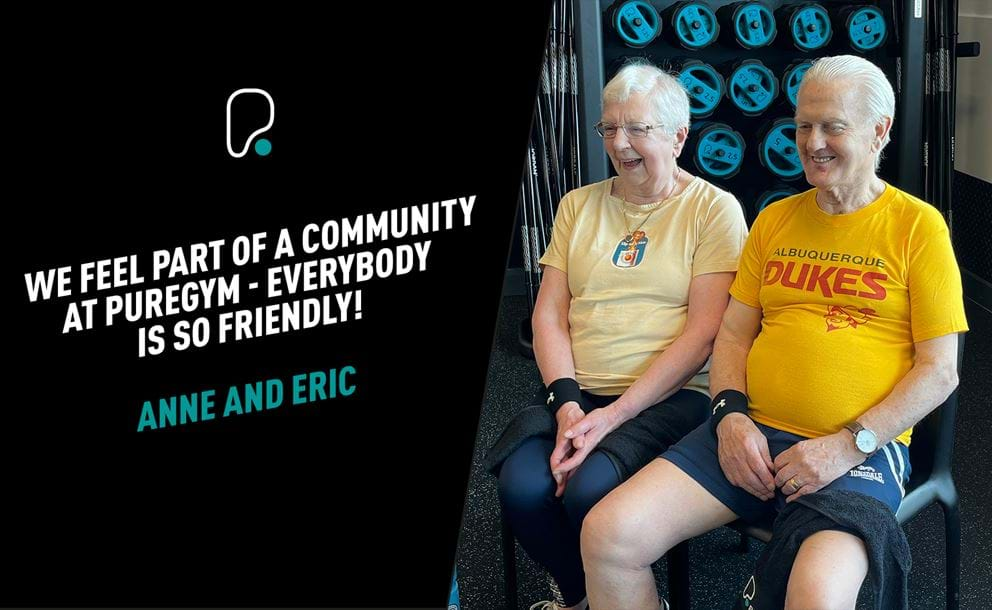 Think exercising is only for younger people? Think again. Staying active can help older adults improve their balance, prevent muscle atrophy, and stay healthy and independent for longer. PureGym members Anne and Eric joined the gym in their sixties, and twenty years later they are enjoying exercising in their eighties. Read their story here.   
Hi, we're Anne and Eric – we're 83 and 84 years young, and love going to the gym together! We joined PureGym Manchester Debdale when it first opened, soon after Eric retired, and we've been going ever since! 
Exercise hasn't always been part of our lives. We used to walk a lot, but when we saw the gym being built, we decided to join to try something different. Eric thought it would only last 3 months, but 20 years later we're still going strong! 

We go to the gym on the bus together twice a week, every week, because we love it. We workout together and then stay and chat to the PureGym community afterwards. From the moment we come in, to the moment we leave – we love everything. It's not just one aspect, it's the whole experience. 
When we first joined, we started off with classes like Pump and Circuits. Unfortunately, we had to stop doing classes due to our arthritis, so now we focus on using resistance machines to work on our strength instead. We try to look after every part of our body, to keep us fit and healthy. 
We feel part of a community at

PureGym

and

we love

how friendly the members and trainers are.

 
You may have never seen somebody before, but you say hello and they say hello back. We've noticed that other brands don't have that!  
We've made friends with all the managers, and we've even been to about four weddings from the PureGym community! 
We also love that the gym is always clean - plus we love the showers, they are nice and hot! 
I don't feel like an old person because of the exercise.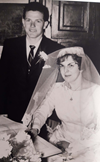 People always say we don't look our age! We often think about what it might be like if we didn't come to the gym - Eric says if we didn't, he would be in a wheelchair due to his knee issues. 
We see people younger than us who have had hip replacements and they don't leave the house. Exercise keeps us independent and helps to keep us fit.  
Eric laughs because I always say, "old people" and he reminds me I'm 83, but honestly, I don't feel my age because of the exercise!  
If anyone is considering joining the gym at an older age, we'd tell them not to think twice. Just try it!

 
If the gym is not for you, then it's not for you, but you do have to try because the benefits of being active outweigh being stuck at home. Look at Anne she never did anything until she was 65 years old!  
Plus, coming to the gym means we get to do something together, meet new people and make our lives better.  
Anne and Eric are an inspiration and show that you're never too old to get active. Whether you're 30, 50, or 80, exercising can improve your health and enhance your life.  
Ready to get started? We have lots of exercise advice for over 50s here to help. Find your nearest PureGym here.