9 Ways to Stay in Shape as a Student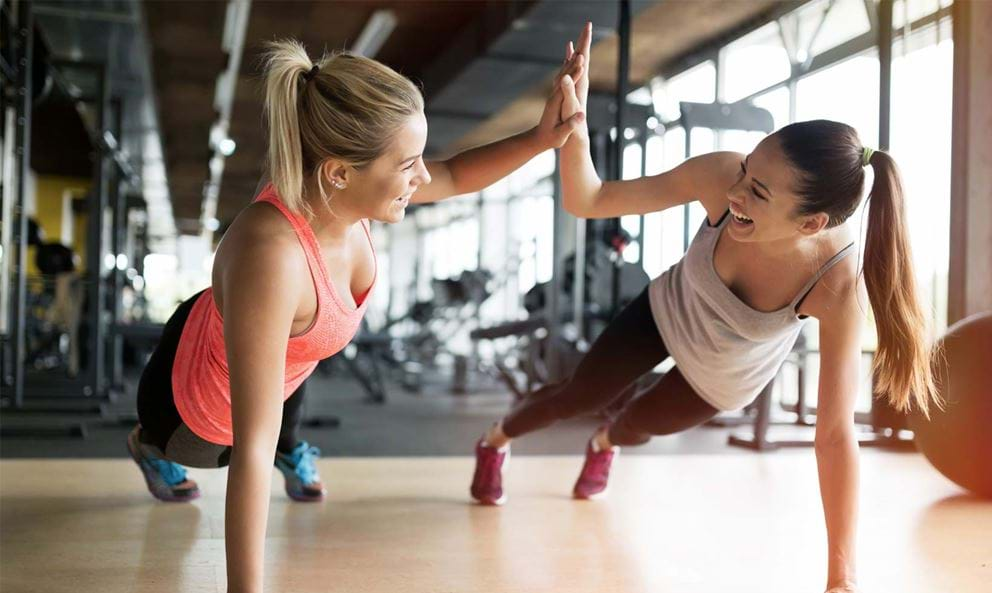 We know that staying in shape while leading a student lifestyle isn't easy. Whether you're busy studying, working round the clock to pay your bills or partying into the wee small hours, it can sometimes feel like you need a degree in scheduling just to fit working out into your daily routine!
To help you out though, here are 9 small changes you can make to your lifestyle that will make a big difference. 
1. Do it with friends
Working out with your friends helps you be more accountable and consistent with your workouts, as you won't want to let them down and you'll encourage each other to keep going.
2. Be consistent
With the obvious temptations that University brings, keeping your workouts consistent is vital. So organise your workouts around your studies so you can consistently get your training in.
3. Bulk buy your food
Eat your way to fitness by ensuring you've got plenty of healthy food in the house. It will help eliminate opting for less healthy, convenient options.
4. Add quality protein to every meal
You're spoilt for choice: from eggs, beans and milk to seafood, soy and lean beef there's no excuse not to power up with protein.

5. Don't wait to workout
There's a lot to take in and organise when you start Uni, but don't forget to make time for the gym in your schedule. Bad habits are hard to break so start the year by creating a good one!
6. Use the tools available
If you had a query about your studies you'd go and see a tutor. So if you've got a query about your fitness, nutrition or the right workout for you, ask the expert team at PureGym
7. Track what you're eating
When you're starting a new lifestyle, tracking your diet using quick and easy apps such as MyFitnessPal can help you identify the subtle changes that keep you on the right course.
8. Lift heavy things!
Staying strong is a huge plus for any physical goal. Having a clear balance of cardiovascular work and strength training will keep your metabolism high by increasing your lean weight.

9. Forget the quick fixes
Do you know why there's not one overwhelmingly popular quick fix? Because there isn't one! Most quick fixes don't work for the majority. After all, fitness is a marathon not a sprint.
And there you have it. Suddenly finding the time to keep your fitness on track isn't so tricky after all.
 
For more exercises and ideas to help you tone up, check out our video below.