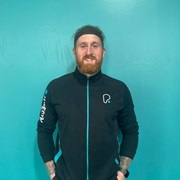 Wayne Doyle
Hi everyone, first I would like to thank you for taking the time to read my bio,
I have always had a passion for health and fitness, and have been a very keen sportsman especially when it comes to football and boxing, I also enjoy cycling and running,
I have served in the British army where I was able to push my physical attributes to the very limits, this has also helped me create my specialities which are mentality, drive and pushing limits,
I'm here to help you strive toward your goals, and help you build a strong mentality and strong body.
I like nothing more than to see people happy and achieving goals, if I can be part of that process then you will receive my 100% commitment.
If you have any questions don't be afraid to have a chat, you can catch me on the gym floor, or collect one of my business cards (WayFit).
Instagram @WayFit_lifestyle
Specialist Areas
Bespoke plan
Functional specialist
Muscle tone and development
Nutritional guidance
Persistent motivation
Strength and conditioning
Weight loss
Qualifications
Level 2 & 3 Fitness instruction and Personal Training 
Level 4 Strength and Conditioning (coming soon)