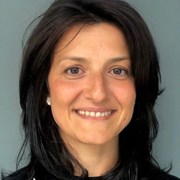 Vanessa Moreno
Health and fitness is a huge part of my life and has been for a number of years now. However, when I first started - I also struggled to find motivation. For a long time I felt as if I was simply doing the same routine, with no results. I understand how intimidating a gym environment can be and I want to do everything I can to help you build confidence and progress in the gym.
The gym shouldn't feel like a chore or an obligation, I'd like to inspire you to be excited about coming through those doors.
So, let's work as a team - as I am invested in supporting you through your transformation; making lifestyle changes, help you feel healthier, stronger and more confident.
Are you ready to be the best version of yourself? If you are, don't hesitate to contact me for a free consultation!
Specialist Areas
Bespoke plan
Body confidence
Body fat reduction
Muscle tone and development
Nutritional guidance
Persistent motivation
Sport specific training
Weight loss
Qualifications
Level 2 Gym Instructor
Level 3 Personal Trainer
Qualified Zumba Instructor