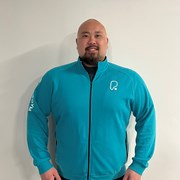 Tony Chan
Being a former rugby player and passionate in martial arts since I was young, I understand how important perseverance is, to achieve a goal. I've been down the road, and I'm ready to be in your corner to keep you on track and guide you step-by-step to achieve your goals.
I can take you to the next level, which you've never experienced before.
I look forward to share my experience with you!
Specialist Areas
Muscle tone and development
Sport specific training
Strength and conditioning
Qualifications
National Council on Strength & Fitness (NCSF) - Certified Personal Trainer
World Boxing Council (WBC) - Trainer
National Academy of Sports Medicine - Certified Pain-Free Performance Specialist (PPSC)
Certified Level 3 – Personal Trainer
Certified Level 2 – Gym Instructor