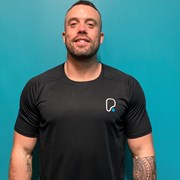 Steve Brenner
Training & eating better, but still not seeing the results you want as quickly as you would like to see them?
Or are you completely new to the Gym & have no idea where to start to achieve your goals?
Wouldn't it be nice if you could sit down & talk to someone about your goals, & be told exactly how to achieve the results you want in minimal time?
Having formerly struggled with weight myself (24th at my heaviest), I've spent the past 8 years studying all aspects of Training & Nutrition for Fat Loss & Muscle Development, to improve my own health & physique, whilst simultaneously helping many people completely change their appearance, health & overall quality & outlook on life!
If you're serious about making the same change for yourself, contact me today via email, phone call, or WhatsApp & we will arrange to meet & discuss what the best options will be for you!
Specialist Areas
Bespoke plan
Body confidence
Body fat reduction
Muscle tone and development
Nutritional guidance
Weight loss
Qualifications
MNU Certified Nutritionist
LV3 - Personal Trainer
ACA - Advanced Coaching
ACA - Applied Nutrition
Biolayne - Science of Nutrition
Biolayne - Advanced Nutrition for Fat Loss