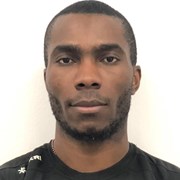 Samson Bolvis
Why choose me ??
I have over three years' of training personally. I have a lot of passion for my job as a Personal Trainer.
I have been in and out of sports at a very young age. Again I'm not like all those trainers that put you on a ridiculous diet plan as I wouldn't like that myself but what I can do is make you love and enjoy every moment of training.
I never take shorts cuts with my training and diet so why should my clients?
Specialist Areas
Body fat reduction
Muscle tone and development
Nutritional guidance
Strength and conditioning
Weight loss
Qualifications
Level 2 Gym Instructor
Level 3 Personal Trainer