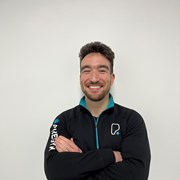 Rory Summers
Hey there!
My name's Rory and I'm here to help you achieve your health and fitness goals.
I'm a big believer in working together to set goals so that we can design a training programme tailored to you! 
There is no right or wrong way of training, as long as you enjoy it and can make it part of your life, that's all that matters. 
My goal as a personal trainer is to guide you on your journey, so no matter where you are starting from, I'll be there alongside you every step of the way.
To find out more information contact me today!
IG- rs_fitnessuk
Specialist Areas
Muscle tone and development
Sport specific training
Strength and conditioning
Qualifications
Level 2 - Fitness Instructor
Level 3 - Certified Personal Trainer