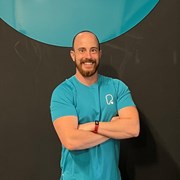 Paul Robinson
Hey everyone my name is Paul but you can call me Robbo!
The fitness industry has been a very important part of my life ever since a young age I have been in and around it, from playing football, swimming and playing tennis. I remember how scared i was going in to my first public gym, once I realised how great the vibe is inside a gym i couldn't get enough.
I have been around gyms for many years now and have been a member myself of PureGym since its opening. I understand how busy life can get, but the gym is a great way to escape and reset the mind.
I'm here to help you guys on your journey whether it weight loss, strength gaining or improving your overall fitness I am here.
You will see me at the desk, taking classes or chatting to the members, please don't
be scared to come up to me to enquire about personal training.
Specialist Areas
Body confidence
Strength and conditioning
Weight loss
Qualifications
- Level 2 Gym Instructor
- Level 3 Personal Trainer (Pending)