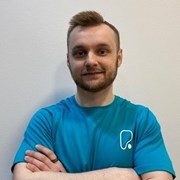 Kier Lee
Growing up was a tough learning experience for someone who wasn't the strongest or biggest person on the football pitch. The mindset and tenacity was there but my body wouldn't follow through when I needed it to. It was then that I decided to try and get stronger, tougher and quicker than the rest. 
As a Personal Trainer and Sports Massage therapist,  training and fitness has been my life and I pride myself in the discipline I've crafted over the years in which I hope spills onto others.
Work with me to re-mold what's possible in your life and start your own fitness journey on the right track. It's never too late to start small and grow tall.
Specialist Areas
Body confidence
Body fat reduction
Muscle tone and development
Weight loss
Qualifications
Level 3 in Gym Instructing and Personal Training
Level 3 in Sports Massage Therapy