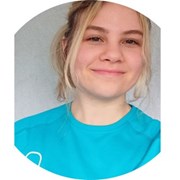 Kasandra Amanowska
Hi! Thank you for taking the time to read my profile.
Do you lack confidence at the gym? Is your nutrition slacking a little? Is your form not up to standard? Do you want to lead a healthier lifestyle? Here is a chance to start over!
There is nothing more I value than helping my clients transform and become more confident in their own skin. I understand how scary it may be taking that first step and joining the gym, not knowing where to start.
My main focuses for my clients are to discover the benefits and joys of training, to maintain that passion throughout where you learn new skills, find that passion to make that change for yourself and become a stronger individual. ( it's a win/win situation if you ask me!)
I will help you in weight loss, toning/strengthening your body and guide you in the right path when it comes to your nutrition.
Book in a free intro PT session and consultation with me.
Simply drop me an email or call to book in.
Specialist Areas
Bespoke plan
Body confidence
Body fat reduction
Functional specialist
Muscle tone and development
Nutritional guidance
Sport specific training
Strength and conditioning
Weight loss