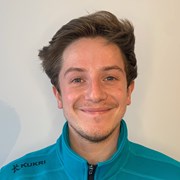 Joshua Smith
Why?'
"Hi my name is Josh"
And what is your why? Probably want to look good and it wouldn't go a miss to feel good right? You might have been training a while and along your journey you may have picked up some niggles and injuries which can just totally derail your training. Trust me, I've been there which gets me into my why. Having a why is very important as it's what starts us on our journey and what keeps us going when things get tough. My why comes down to educating and helping to reestablish healthy habits into our lives that allow us to regain the balance we can lose in the modern world. Living a more sustainable life that will create happier, healthier humans in turn creating a happier world.
So why me? I specialise but not exclusively train those wanting to gain muscle, burn fat and gain / regain function of their joints through specialised mobility work. Working with a pain free body will create a resilient, bulletproof mindset and frame work ready to tackle any challenge life throws your way.
But it cannot all be about the gym, can it? With my nutritional guidance we will eliminate the old stories of 'good' and 'bad' food introducing a flexible approach that gets you eating a burger with your family and friends on the weekend without the side order of guilt.
As a life long learner your training will always be informed from the cutting edge of the fitness industry. In choosing me as your coach you will be working with someone who puts your needs and wants first with constant contact and scheduled check ins to keep us both accountable.
I hope your training at Salford is a fantastic journey full of exploration and challenges. Please don't be afraid to ask for any guidance in person, via email or Instagram. Or if you're interested lets get you booked in for a consultation and get you moving and feeling the best you ever have.
Train hard and I'll see you on the gym floor.
Specialist Areas
Bespoke plan
Body confidence
Body fat reduction
Functional specialist
Muscle tone and development
Persistent motivation
Postural correction
Sport specific training
Strength and conditioning
Weight loss
Qualifications
Level 2 Gym Instructing
Level 3 Personal Trainer