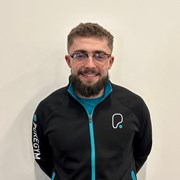 Josh Read
I never used to be into fitness but after realising I needed to be healthier i set up a small home gym to get fitter. I quickly became obsessed with working out and during the first COVID lockdown I decided that helping others feel how I've felt is what I want to do. 
Having struggled with weight my whole life I know what it's like not knowing where to start.  With the experience I've gained over my years of training I can help you through this and on to a healthier and happier life. 
What ever your goal, I can help you achieve them with fully personalised programmes, 1-2-1 training and nutritional guidance 
If you ready to take the next step and improve your life contact me on any of my platforms for more details! 
What are you waiting for!
Specialist Areas
Body confidence
Nutritional guidance
Weight loss