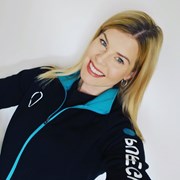 Jenessa Phillips
Personal Training is evolving and more coaches are transitioning into this new era of holistic coaching, This coaching is an all rounded exciting, inspirational journey of self discovery and I am truly proud to be a part of this movement. I knew I wanted more than just been known for providing people with exercise and nutritional advice. I wanted to really help and inspire people.
I am a certified level 4 Personal trainer with specialist training into the prevention of obesity and diabetes, I am an exercise referral specialist as well as a body confidence and wellbeing coach. I have a personal history with competitive bodybuilding and I balance my work life/hobbies with been a mum of 2 also.
I work with people that want to break the cycles of self limiting behaviour, obsessing behaviours and people who are fed up of self shaming and guilt.
 My approach is completely tailored to each individual meaning there is no one size that fits all, the work we do is personal to you and each client will have a different journey depending on what they would like to achieve, whether their goals are physical or emotional.
Specialist Areas
Bespoke plan
Body confidence
Body fat reduction
Muscle tone and development
Nutritional guidance
Strength and conditioning
Weight loss
Qualifications
Level 2 Fitness Instructor
Level 3 Personal Trainer