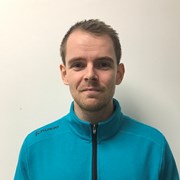 Jake Smith
When you have a clear vision of your goal, it's easier to take the first step towards it. If something stands between you and your goals, move it. Never be denied what you want to achieve. This is what I am here to help you do.
Throughout my life I have always loved exercise and participated in a wide variety of sports at a competitive level, from football to rugby to athletics I've always enjoyed a new challenge waiting on the horizon. I was so passionate and devoted to sport and exercise I completed a degree at Brunel University on the subject. Since then I have wanted nothing more than to put it to good use to help people achieve their goals through Personal Training.
I continued to develop my knowledge further and completed my exercise referral level 3 for persons who have medical conditions. I choose to do this so that I never have to say no to someone who wants change because of a medical condition. I believe that exercise should be for everyone and I'm determined to help anyone who wants to overcome any barriers they face.
The hardest lift we have to do is getting off the couch. If you are reading this then you have already chosen to make this step. Make the most of the next one with me and I will help you make the most of yourself.
Specialist Areas
Body confidence
Body fat reduction
Injury prevention and rehabilitation
Muscle tone and development
Persistent motivation
Postural correction
Special populations
Sport specific training
Strength and conditioning
Weight loss
Qualifications
BSc in Sport and Exercise Sciences
Personal Training level 3               
Exercise referral level 3
Padwork with PTs level 3
HIIT level 3