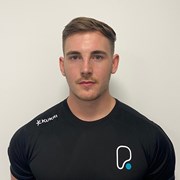 Jack Bennett
For me training is a lifestyle. A passion and a way in which we can express ourselves for who we truly are.
I started my fitness journey  at the young age of 17 over 5 years ago and have not looked back since. Through the enjoyment of intense and hard training I decided I wanted to compete in natural bodybuilding. A goal I achieved late 2019 placing 2nd in an open mens category.
My own personal experiences have showed me that anything is achievable as long as I put my mind to it. Such beliefs I install with my clients . Whether you want to take on the world or just improve how you feel for the weekends I believe I have the knowledge and experience to get you there.
If you are interested in bettering yourself don't hesitate to ask me in or contact me.
Specialist Areas
Body fat reduction
Muscle tone and development
Strength and conditioning
Qualifications
Level 2 Fitness Instructor 
Level 3 Personal Trainer
Emergency First Aid At Work