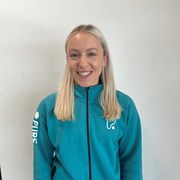 Imogen Rees
Hey, I'm Imogen, a PT here at PureGym Bury!
I started off exactly where you are now – a member in this gym.
I've experienced it first hand, and hit a lot of bumps along the way, including "so I'm here, at the gym, but now what?". I always had the passion to help people, which brought me to my MSc in Psychology, but when I joined as a member at PureGym Bury, I really began to see how physical and mental health absolutely go hand-in-hand. This has led to me being a PT here, where I can use my experience and knowledge to help you.
In my own journey, I have struggled with being both overweight and underweight, mental health, and my relationship with food. Coming to the gym really helped to heal my relationship with food and exercise, and I have found a real love for weightlifting and strength training!
My specialities lie in strength training, mental health, weight loss, muscle growth & tone. So, whether you're just starting out on your fitness journey and need knowledge and guidance, or if you've hit a bit of a plateau and need support to get back on track – I can help!
If you need a friendly face, a chat, or have any questions at all, I'm here.
Specialist Areas
Body confidence
Functional specialist
Muscle tone and development
Strength and conditioning
Weight loss
Qualifications
Level 3 Diploma in Gym Instructing and Personal Training
MSc Psychology