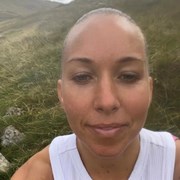 Holly Martin
Hi, I'm Holly!
I take a holistic approach to fitness. I believe that to live a healthier & happier lifestyle we should be taking care of both our mental and physical wellbeing. I'm here to help you with that.
I think one of the biggest misconceptions is to think that happiness comes from reaching our goals. We put so much pressure on the end result that we forget to enjoy the process and ultimately give up.
I have realised that genuine happiness is found whilst on the journey towards reaching those goals.
I am dedicated to helping you on your journey, finding realistic and sustainable ways for you to enjoy the process of building a healthier lifestyle for yourself.
I'm particularly passionate about helping women to feel confident lifting weights. I know a lot of women can feel intimidated by the weights area, but I want to change this.
Send me a message or come and say Hi. I'm always happy to help.
Specialist Areas
Body confidence
Body fat reduction
Nutritional guidance
Strength and conditioning
Qualifications
L2 Fitness Instructor
L3 Personal Trainer
Nutrition Advisor