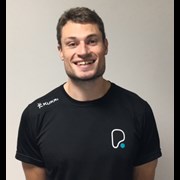 Greg Small
I will inspire you and help you achieve your goals through fun, effective and efficient exercise programmes.
I will share with you my training knowledge and fat loss expertise that I have gained since 2007 when I first started coaching.
When you make the commitment to train with me, our sessions will encompass cardiovascular fitness, strength and endurance.
You'll get 100% commitment from me and together we can improve your fitness and emotional wellbeing.
Specialist Areas
Body confidence
Body fat reduction
Persistent motivation
Weight loss
Qualifications
Real World Fat Loss
Hypertrophy internship
Improvement of gym performance
Olympic weightlifting workshop
REPs Level 3 Advanced Instructor
St John's Ambulance Emergency Aid Appointed Person