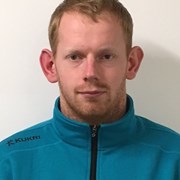 Contact
Free first session offered
Email me
Gary Lee
I offer motivation, education and accountability to two types of people. Firstly, those wanting to increase confidence and self esteem, through personalised gym based fat loss programmes; and secondly to those striving for that extra 1% to achieve their goal.
To me, training is about education. My role is to educate. Through my education and support, you will see results.
Through improving a person's confidence comes their main goal...fat loss.
Breaking down a person's goal past what it is and what it's about is a fundamental part of working with me.
Your goal is fat loss. The result is not just fat loss, but increased confidence, smiling more often, better habits and so on.
The creation of bespoke, individual plans is just one way you can work with me. They have many benefits: flexibility, personalisation, increased focus time, and tailored to you as a person. However, they also come at a cost.
This is why I also work in small groups.
I have created a community, a hub, a small family, within the gym that is based around enjoying exercise, increasing your confidence, educating you together, and getting results as a group and not as an individual.
My group training programme is designed for long term, fat loss goals, without being 100% centred around that one goal, but long term health benefits.
Both of these options are open to every gym member, and if you want to chat about either, take a card and get in touch. I am here to help you, to guide you, and to educate you. I deliver more than time, I deliver my knowledge, my support and my understanding too.
Specialist Areas
Body confidence
Body fat reduction
Muscle tone and development
Nutritional guidance
Persistent motivation
Sport specific training
Weight loss
Qualifications
Level 4 Obesity Management Obesity & Diabetes Control (Currently Studying)
Level 3 Personal Trainer
Level 3 Cricket Coach
2:1 BA (Hons) in Sports Coaching
Precision Nutrition Level 1 Certification