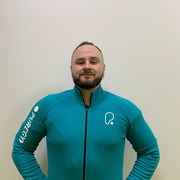 Fosse Roberts
I am a fully qualified level 3 personal trainer and fitness trainer. After personally spending 8 years on my own journey learning all the correct things to do with training the knowledge I have developed, I now want to help you reach your goals.
From dieting and making better food choices to building and progressing with your physique and fitness goals, I can be the difference you have been missing. 
Whether your goal in the gym is to lose weight, build muscle, improve your cardio or even just feel better and keep up your fitness, I can help.
Specialist Areas
Body confidence
Body fat reduction
Muscle tone and development
Nutritional guidance
Weight loss
Qualifications
- Level 3 Personal Training Diploma
- Level 3 Fitness Diploma