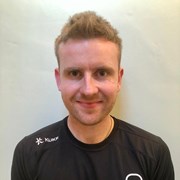 Elliot Doyle
Have you been overwhelmed and frustrated with the abundance of information in the fitness
industry that promises instant results but fails to deliver? If so, I can help you. I have set out on
a mission to educate and inspire as many people as possible to lead a healthy lifestyle. My aim
is to spend time helping you to sift through all of the misinformation that exists in the fitness
industry in order to simplify the process. I specialise in fat loss and strength building because I
believe that both of these components of fitness go hand in hand to achieve the desired
outcome. If you would like me to support you on your journey, please get in touch!
Specialist Areas
Body fat reduction
Muscle tone and development
Nutritional guidance
Qualifications
Certified Level 2 Gym Instructor
Certified Level 3 Personal Trainer