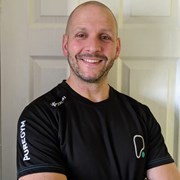 Dean Walker
Are you looking to drop a few pounds and improve the way you look, feel and move? Are you unsure about the best way to train for your goals? Does all the media coverage around nutrition and diets leave you feeling confused?
I will provide you training, nutrition and lifestyle support to form plans that don't just produce quick results, but results that can help create sustainable happiness.
For more information email, call/Whats App/text me or just grab me if you see me around the gym.
Specialist Areas
Bespoke plan
Body fat reduction
Nutritional guidance
Qualifications
Certified Level 2 Gym Instructor
Certified Level 3 Personal Trainer