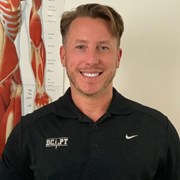 Contact
Free first session offered
Email me
Danny Cohen
Do you have I.T. band issues, lower back or joint problems, or is your posture out of alignment? Do you want to get the most out of your workout more effectively?
I have remained in the fitness industry now for over 25+ years. I have worked mainly as a Personal Trainer and worked alongside some of the biggest names in the industry. I was always passionate about sports from a young age and sought to develop myself as a professional sportsman. I have competed in various sports from school level to National level so I have the knowledge of what it takes to aim towards your goals and what it takes to achieve this. I also take a holistic approach to strength and fitness training with the psychology behind it.
I have trained professional sportsmen/women, celebrities, the very young and the elderly and no two people are alike! Therefore, designing tailor-made workouts and programmes for what you are - an Individual!
I have written health and fitness articles for magazines, worked on TV for fitness-related programmes and worked as a regional PT mentor to help up-and-coming Personal Trainers. My passion has been dedicated to helping others to improve or reach their goals with my knowledge and experience. I aim to assist anyone who may have found it more difficult to achieve where conventional methods have not worked in the past.
Don't be afraid to ask a question, ask for help or simply just say hi.
Specialist Areas
Bespoke plan
Body confidence
Body fat reduction
Functional specialist
Injury prevention and rehabilitation
Muscle tone and development
Nutritional guidance
Persistent motivation
Postural correction
Pre and post natal
Special populations
Sport specific training
Strength and conditioning
Weight loss
Boxing
Qualifications
National Academy of Sports Medicine
N.A.S.M Advanced Level 3 Personal Trainer
N.A.S.M Corrective Exercise Specialist (CES)
N.A.S.M Performance Enhanced Specialist (PES)
N.A.S.M Youth Exercise Specialist (YES)
N.A.S.M Senior Fitness Specialist (SFS)
N.A.S.M S.A.Q and Mental Toughness
Pro Active Health Level 2 Fitness Instructor
Btec National in Sports Studies
National Diploma in Sport and Exercise
City & Guilds Leisure and Tourism
TRX Suspension Trainer
Optimum Nutrition L4 certification in nutrition