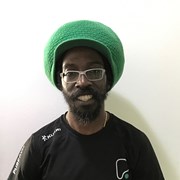 Chris Cole
As a Personal Trainer I would love to instil confidence in those who hire my services. Determined to cater for all levels and abilities, passing on all my positive experiences by helping to get people fit and motivated whilst developing mental capacity and wellbeing, that is my aim!
I would like to think I have a good sense of humour and by being relaxed I like to keep things light and well natured so you can feel free to ask questions.
Honesty leads to the most perfect outcomes for your fitness objectives, so if you would like to lose body fat, gain muscle, flexibility or strength, self-confidence and ultimately optimum health then choosing to train with me, you will get results!
I will do everything in my power to help you achieve your goals and keep you fit, strong and healthy within a holistic approach...
Never compromise your health to reach a training goal, that is my advice!
Specialist Areas
Body fat reduction
Muscle tone and development
Persistent motivation
Strength and conditioning
Weight loss
Qualifications
Level 3 Diploma in Personal Training
Certificate for Fitness Instructor
First Aid Qualified