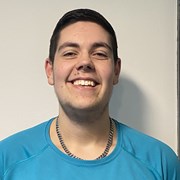 Contact
Charlie Watton
Hi, I'm Charlie.
I have been in love with fitness for a few years now after struggling with self-confidence and being unhappy within myself and realising a change needed to be made, I've gained a lot of knowledge and experience along the way. Since a young age I've always competed in sports ranging from Football, Boxing and Cricket.
Struggling for motivation?
Want to feel more self confident/body confident?
Do you feel like a change needs to be made today?
I personally struggled with these issues myself when I began my fitness journey, and I can use my own experiences and knowledge to help you along the way.
I care about my clients and there is nothing more rewarding and important to me than helping somebody go through a process/journey which in turn makes them happy, confident and strong. I want to help you discover the benefits of training and I'm here to guide you through every step of the way.
No matter what your fitness goals might be I'm here to give the foundations and help guide you through the process, which will lead to you not just reaching your goals but smashing them.
If you have any questions feel free to reach out to me through any of my contact details stated.
Specialist Areas
Body confidence
Body fat reduction
Persistent motivation
Sport specific training
Boxing
Qualifications
Level 2 Fitness Instructor Active IQ
Level 3 Personal Trainer Active IQ
Level 3 First Aid at Work